It's the perfect time to build your home gym. Here's how...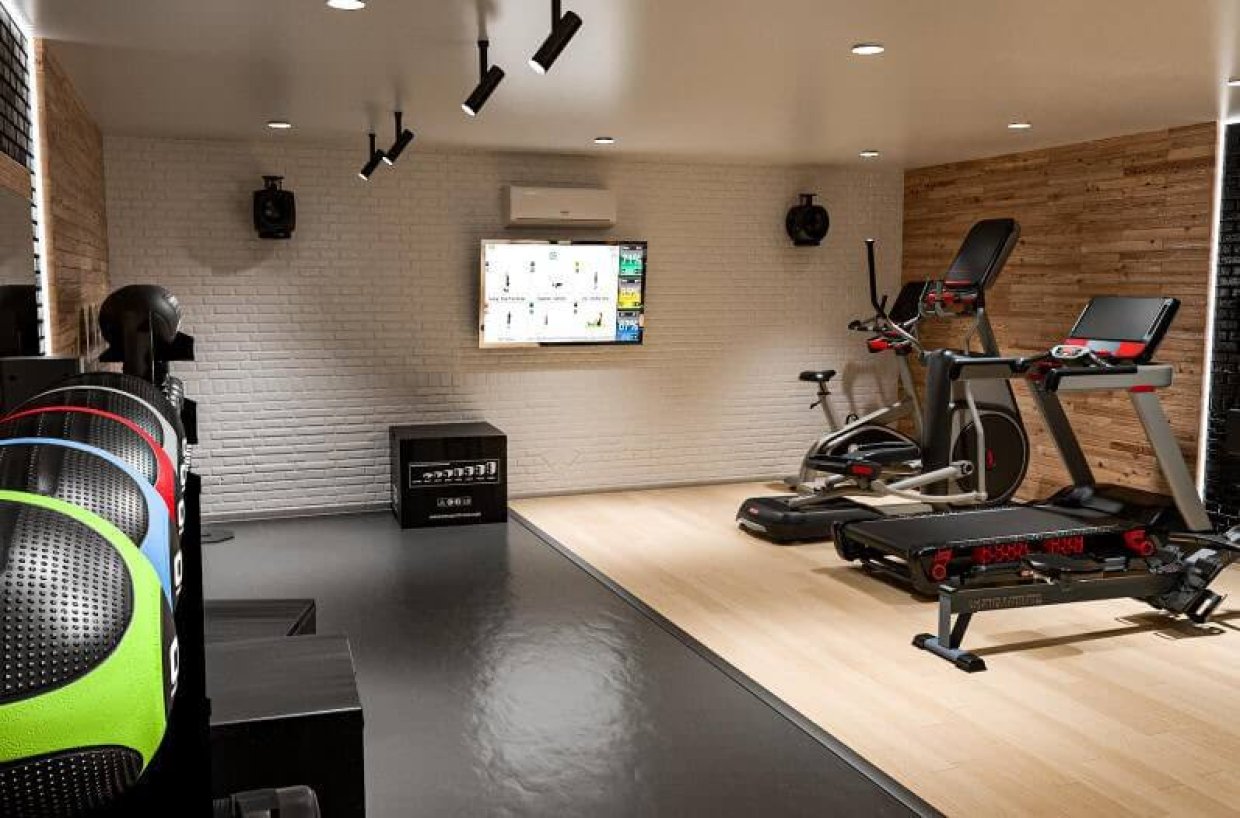 Now, more than ever, people are looking for the best ways to work out at home. There's no doubt: traing at home has some serious convenience benefits.
But it's one thing to be interested in creating a home gym of your very own, and something else entirely to actually make it a reality. This is where a lot of people get stuck. It's important to remember that you're building a home gym — not a commercial fitness centre.
There's no method that will suit all, but if you're serious about creating a fully functional home gym, you'll want to consider which part of the house you'll be exercising in as well as the best workout equipment that will help you meet your goals and align with your interests. Meaning, you don't need to cram your home gym with everything you can think of. You should just focus on the stuff you need and will actually use on a consistent basis.
Compared with the cost of a gym membership or personal trainer, creating a home gym can pay for itself in no time. It is an investment that will never depreciate.
Not sure how to get started creating your own at-home gym? No problem. Read further...
What kind of training equipement will I need for a home gym?
You don't always need a ton of equipment or bulky machines to make your home gym an effective place to exercise. With just a few key pieces of equipment, you can be off to the races. Or at least training for one. You can make a home gym in any space.
Whether you have a lot of space or a little, it's time to push your limits without leaving the house. We can't make your living space bigger, but we can help you design an awesome home gym.
Here's some ideas on how to transform any room in the house into an exercise space.
HOME-BASED BOXING WORKOUTS
Punch, spar, and jab toward a fighting-fit body from the comfort of your home gym. Combat and boxing training continues to grow in popularity and are great styles if you're interested in shedding pounds and getting fit. Ready to release your inner fighter?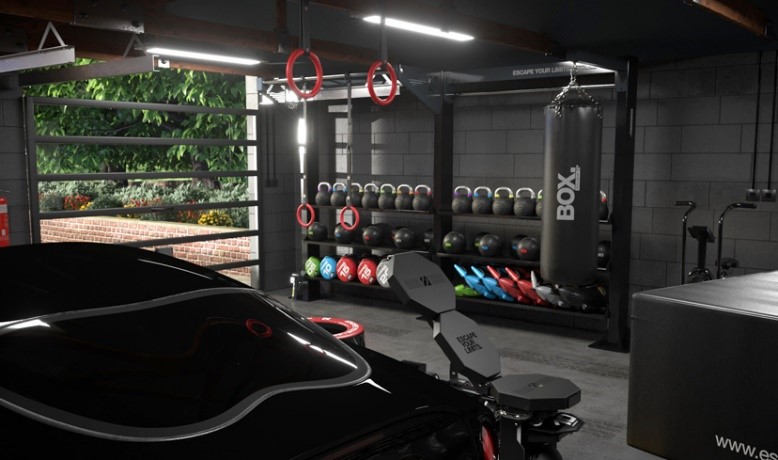 STRENGTH AND WEIGHT WORKOUTS AT HOME
Your strength training space doesn't have to include nearly as much equipment as you're used to seeing at a commercial gym. Whether you're only just discovering what you can gain from strength training, or you're a seasoned lifter ready for the next challenge,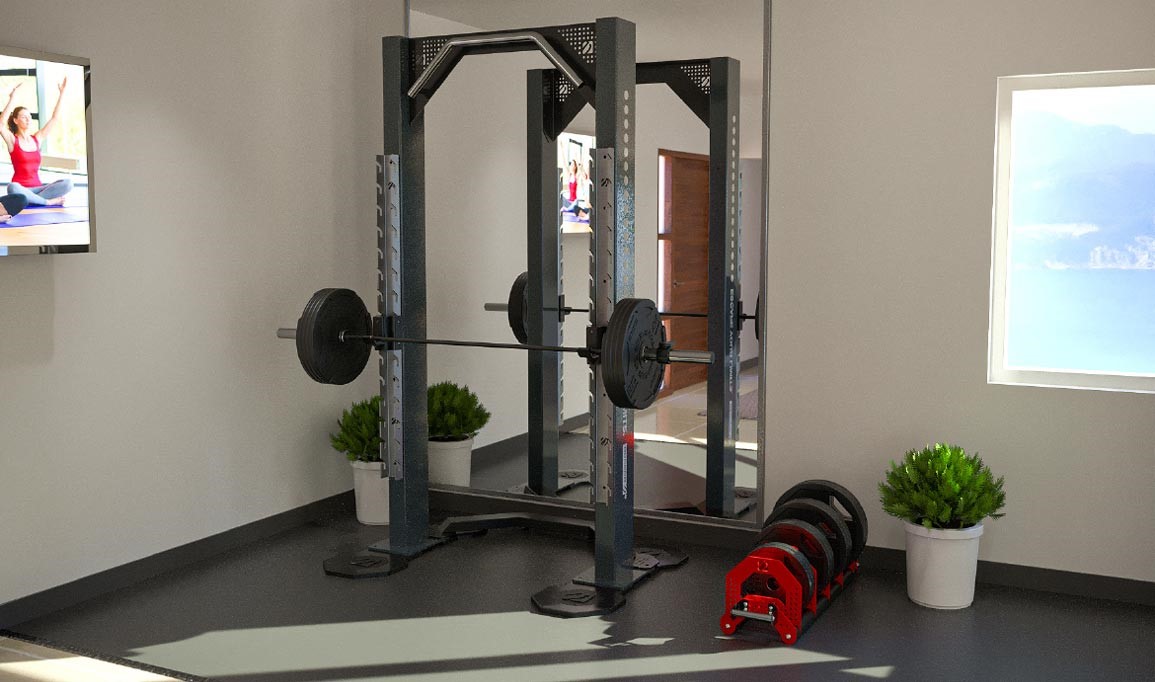 FUNCTIONAL FITNESS
Working in multiple planes of motion strengthens and conditions the entire body, from knees and ankles to shoulders and hips. Our range of functional training equipment delivers the ideal starting point for this style of training, especially when you're working out at home.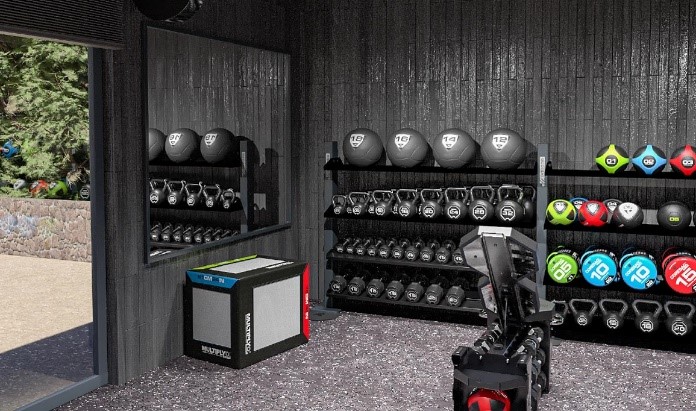 CARDIO AT HOME
Cardiovascular exercise, also known as cardio or aerobic exercise, is essential for optimum health. It gets your heart rate up, making your blood pump faster. This delivers more oxygen throughout your body, which keeps your heart and lungs healthy.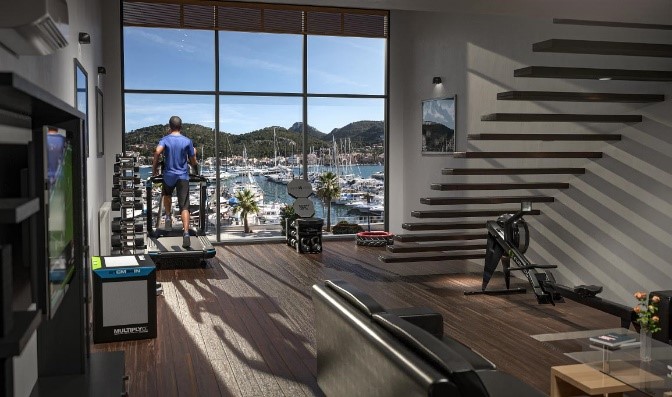 BUILD YOUR OWN GARAGE GYM
Everyone should have some sort of home gym setup. Looking to build out your own garage gym training space? This is how you design a setup that you will actually use and that gets the job done. Your garage is not just a place to park cars — it's part of your home's living space.
Turn a cluttered garage into a refined, polished training space. A garage gym should be built to suit your performance. Even though your workout equipment may take up a significant amount of space, you can still leave plenty of room for storage in the rest of the garage.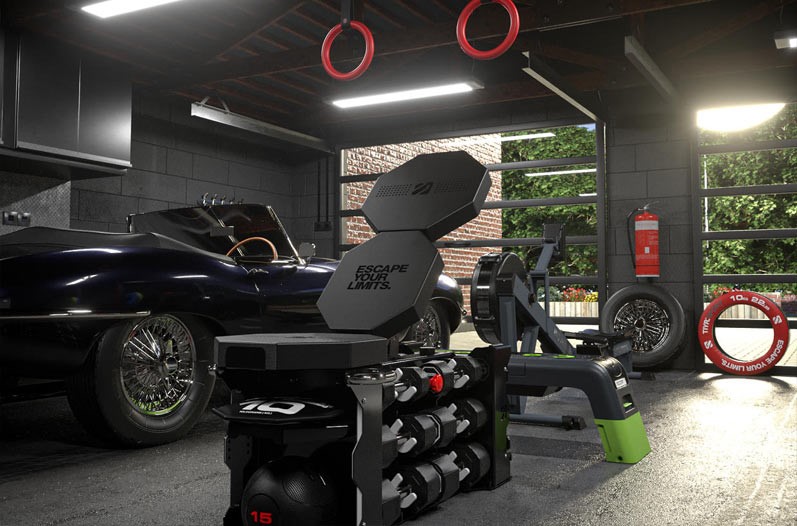 BUILD YOUR OWN LIVING ROOM GYM
If you live in an apartment or small home, the idea of dedicating more of your already-precious space to workout equipment probably seems less than ideal. But if you've got a decent sized living room, why not give the space a new lease on life as a hardworking home gym? The key is to make the most of the space you have and make it inviting and lively.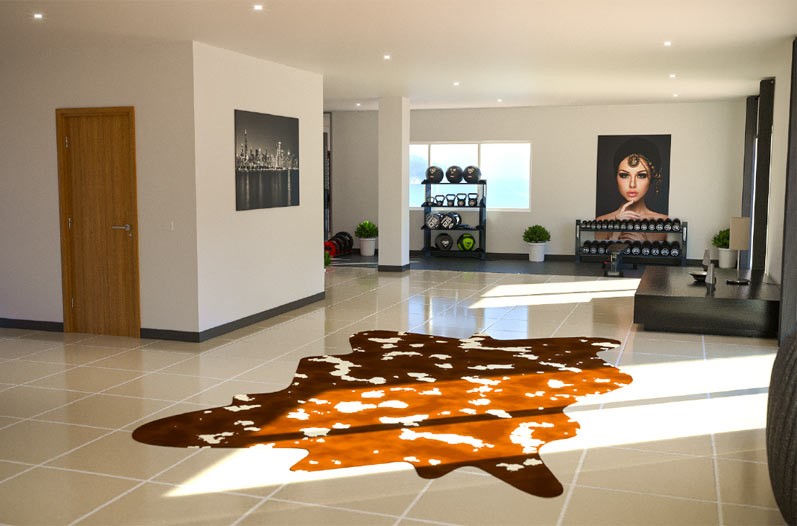 BUILD YOUR OWN GARDEN GYM
Enjoy fresh air workouts every day by transforming your garden into a sleek, sophisticated workout space. It's important to remember to set up your home gym in a way that works best for you. Turning a garden into a workout environment doesn't take up space inside your house but gives you enough room to stay fit.
BUILD YOUR OWN SPARE ROOM OR BASEMENT GYM
Convert your basement or spare room into an ideal space to sweat out the stress. What once was an area with no real purpose can easily be transformed into a user-friendly state of the art space with top-notch exercise equipment that's perfect for exercise. Choose your workout of choice; the possibilities are endless.