About us
WHAT CAN FITNESAVEIKALS.LV OFFER YOU?
Fitnesaveikals.lv is a professional sports and fitness equipment store, where you can buy exercise machines, sports nutrition, fitness accessories and other sports and fitness goods from the world's best sports goods manufacturers. We have everything you need for training at home or in the gym!
All products in the store are offered by Gfitness - the official representative of the world's most popular fitness brands and the leading fitness solution company in the Baltics. The company started its operations in 1996 with the beginnings of commercial fitness in Latvia. A few years later, the company also started operations in Estonia and Lithuania, and from 2011 - in Finland. Therefore, you can meet almost all the products we have in store in the Baltic and Finnish sports clubs, chosen by professionals who value product quality, warranty and longevity. Our professional team with many years of experience in the sports and health industry will be happy to help you choose the best for your fitness training!
GFITNESS ACHIEVEMENTS
Gfitness's main business is the wholesale of professional sports equipment. Gfitness has established a good partnership and has become the exclusive distributor for such well-known fitness brands as Life Fitness, Hammer Strength, TRX, Theragun, BOSU, TOGU, Escape Fintess, ICG (Tomahawk), PAVIGYM, Trigger Point, Assault Fitness, Woodway, SKLZ, Nutramino and Multipower. In total, Gfitness represents and distributes the products of more than 35 international fitness companies. The product portfolio includes everything sports clubs need - exercise machines, fitness accessories, sports nutrition, flooring, special furniture, lockers for changing rooms, access control systems and pool equipment.
Given that the company started its operations in Riga, most Latvian fitness clubs (f.e. "People Fitness", "LemonGym", "MyFitness", "Squad Hour", "Global Fintness", "Only", "Olymp", Titan, DCH Studio and many others) are Gfitness customers - the company has helped to set up or develop these clubs or suppliedy them with sports equipment. Gfitness also cooperates with the most popular fitness clubs in Estonia, Lithuania and Finland (e.g. "Impuls", "MyFitness", "Re: Formatas", "Golden Club", "PeopleFitness", "LemonGym", "Elixia","GoGo" , "Hukka" and others). Among our clients there are also municipal sports and Olympic centers, hotel gyms, corporate fitness facilities, which have developed rapidly in recent years, in this sector we have also installed fitness rooms of various sizes for customers such as Danske Banka, Evolution Gaming, EuroLife, Apranga Group, Alexela Group and others.
Pictures from our implemented projects can be viewed here (references).
Squad Hour (Riga, Latvia)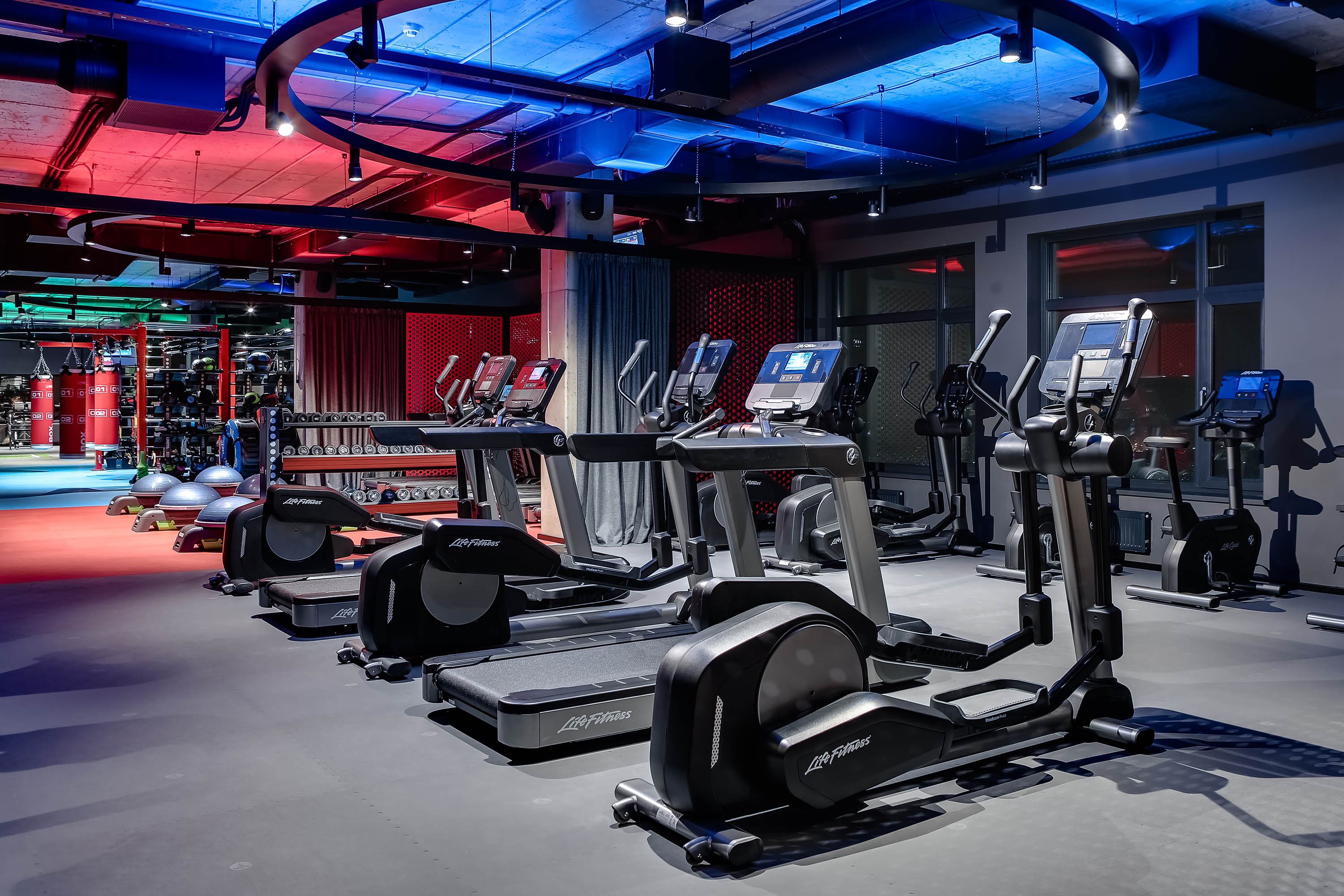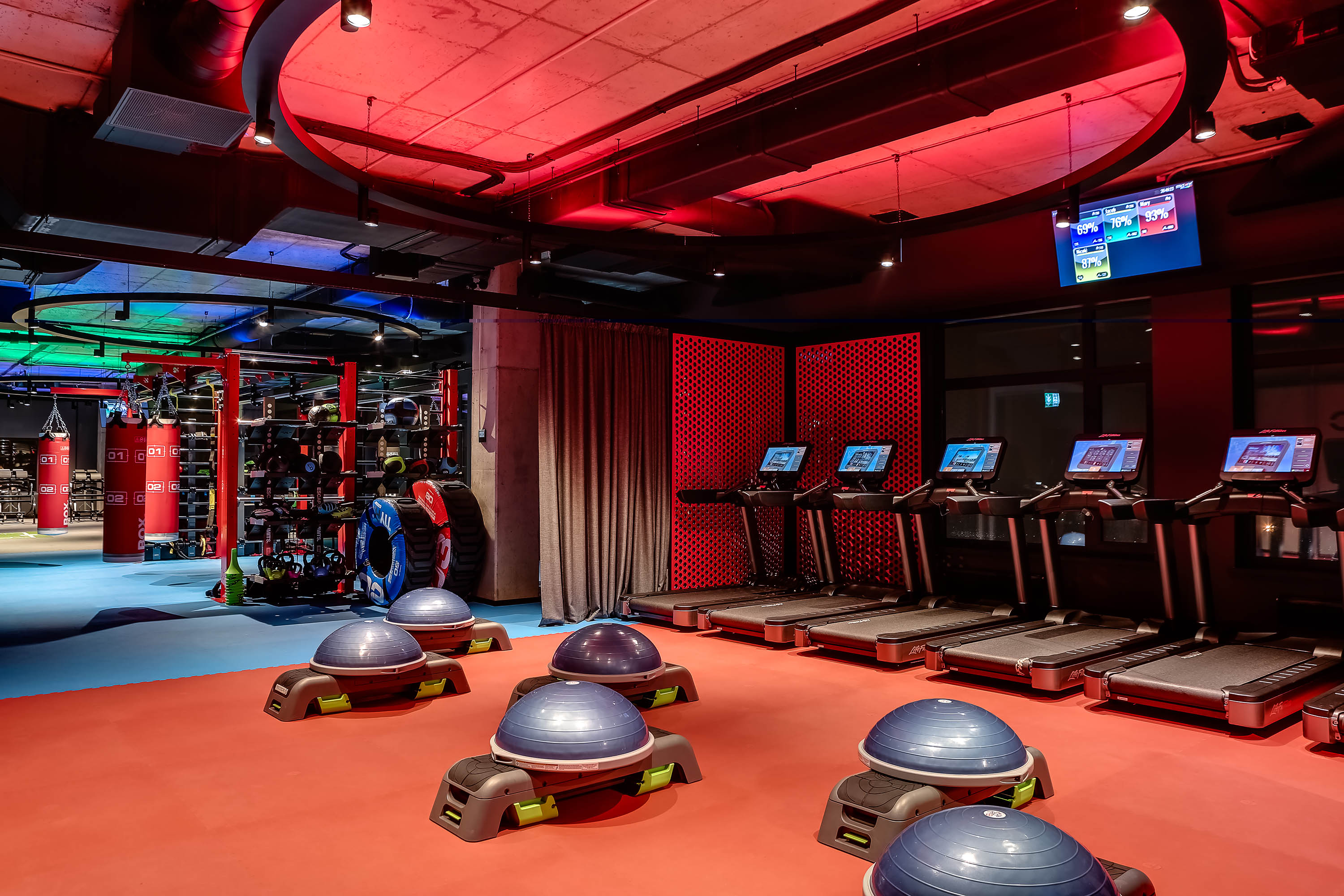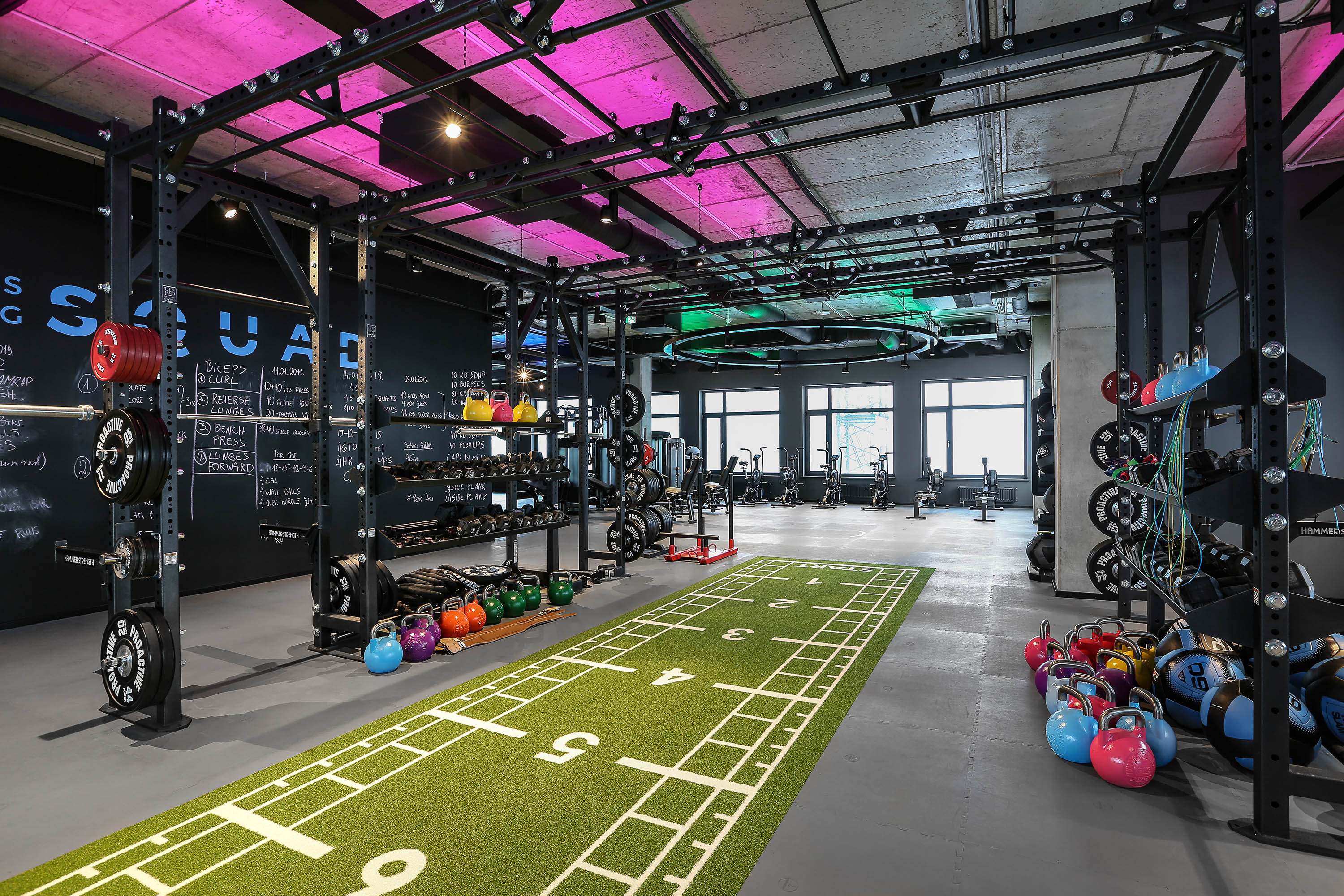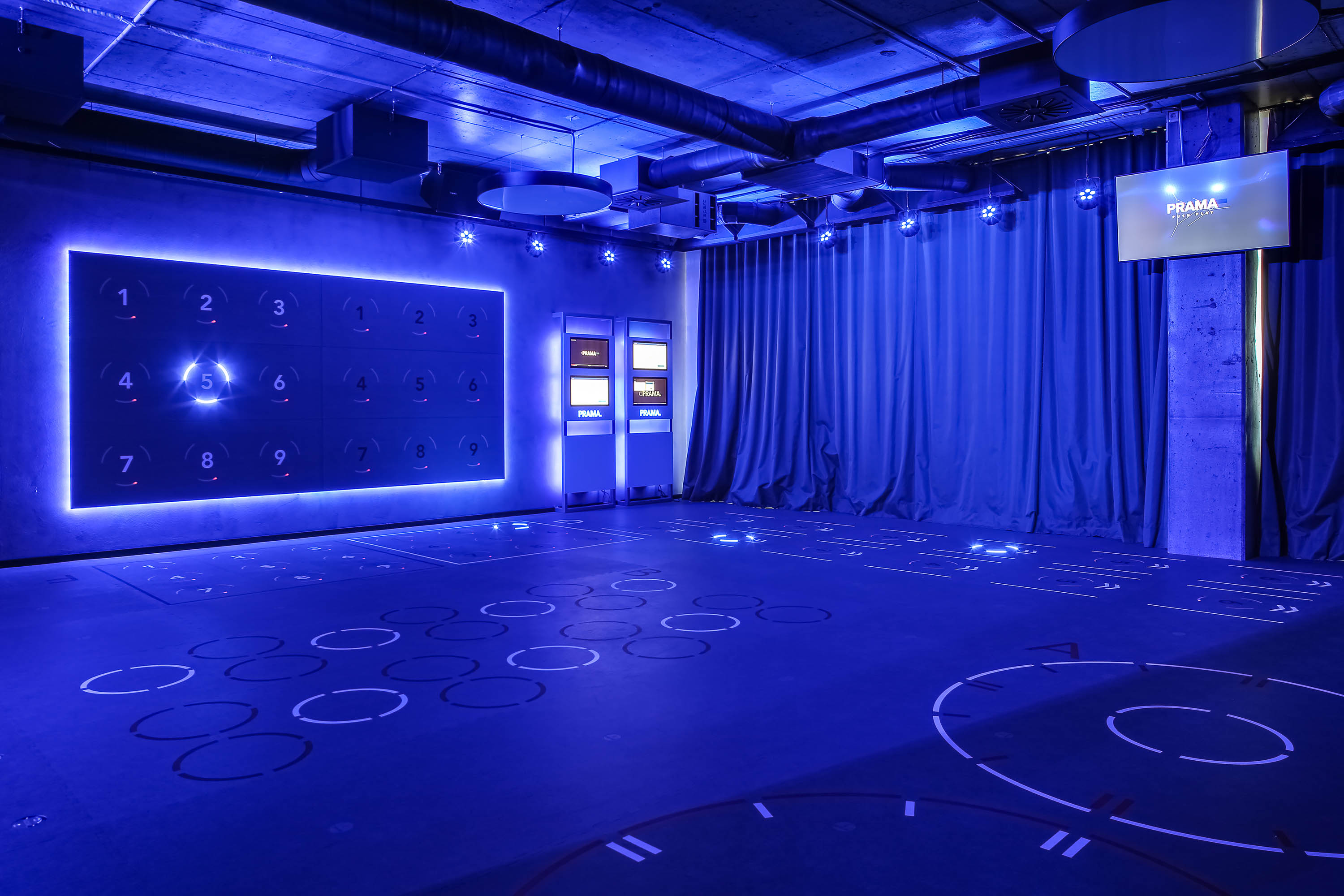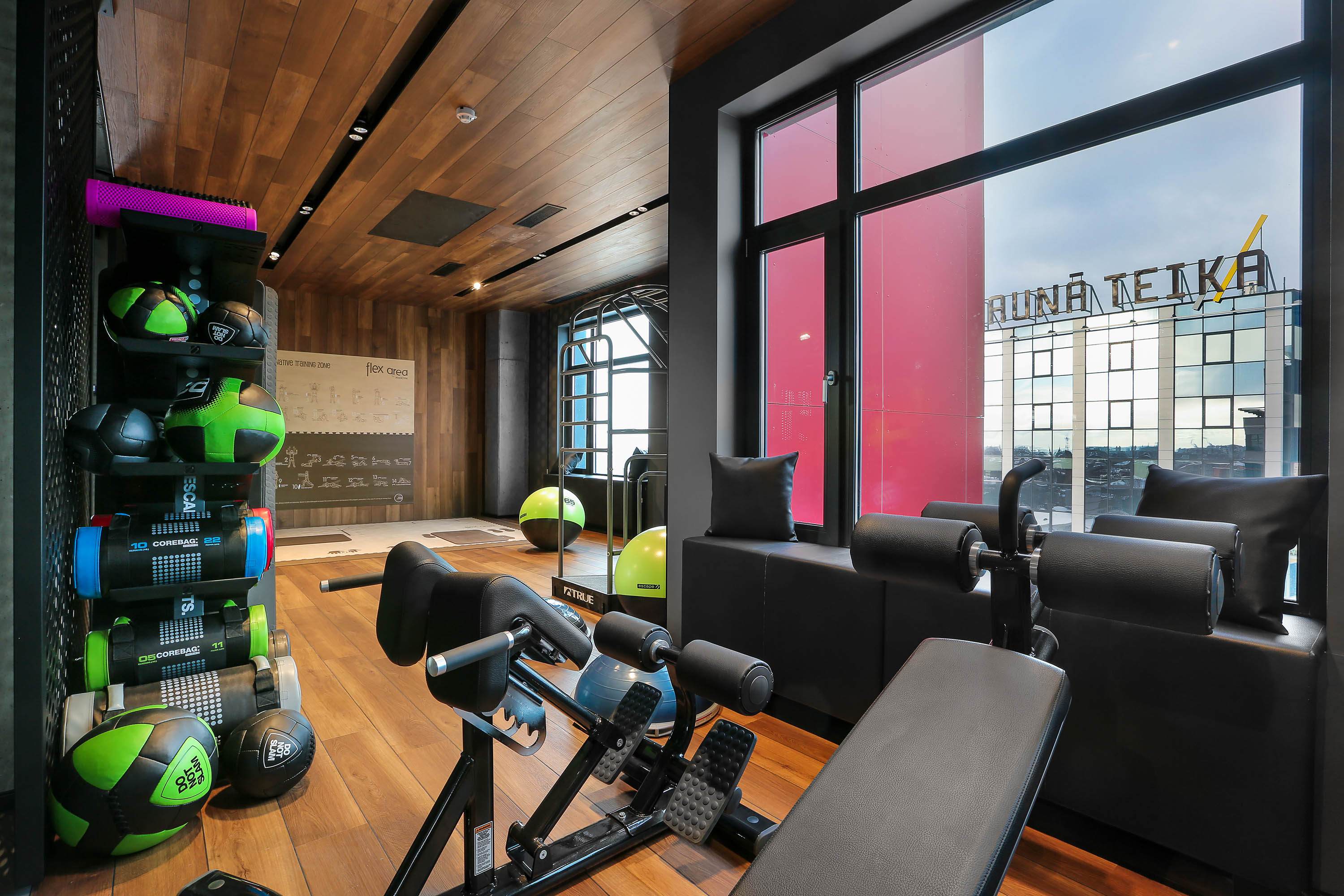 Re:Formatas (Vilnius, Lithuania)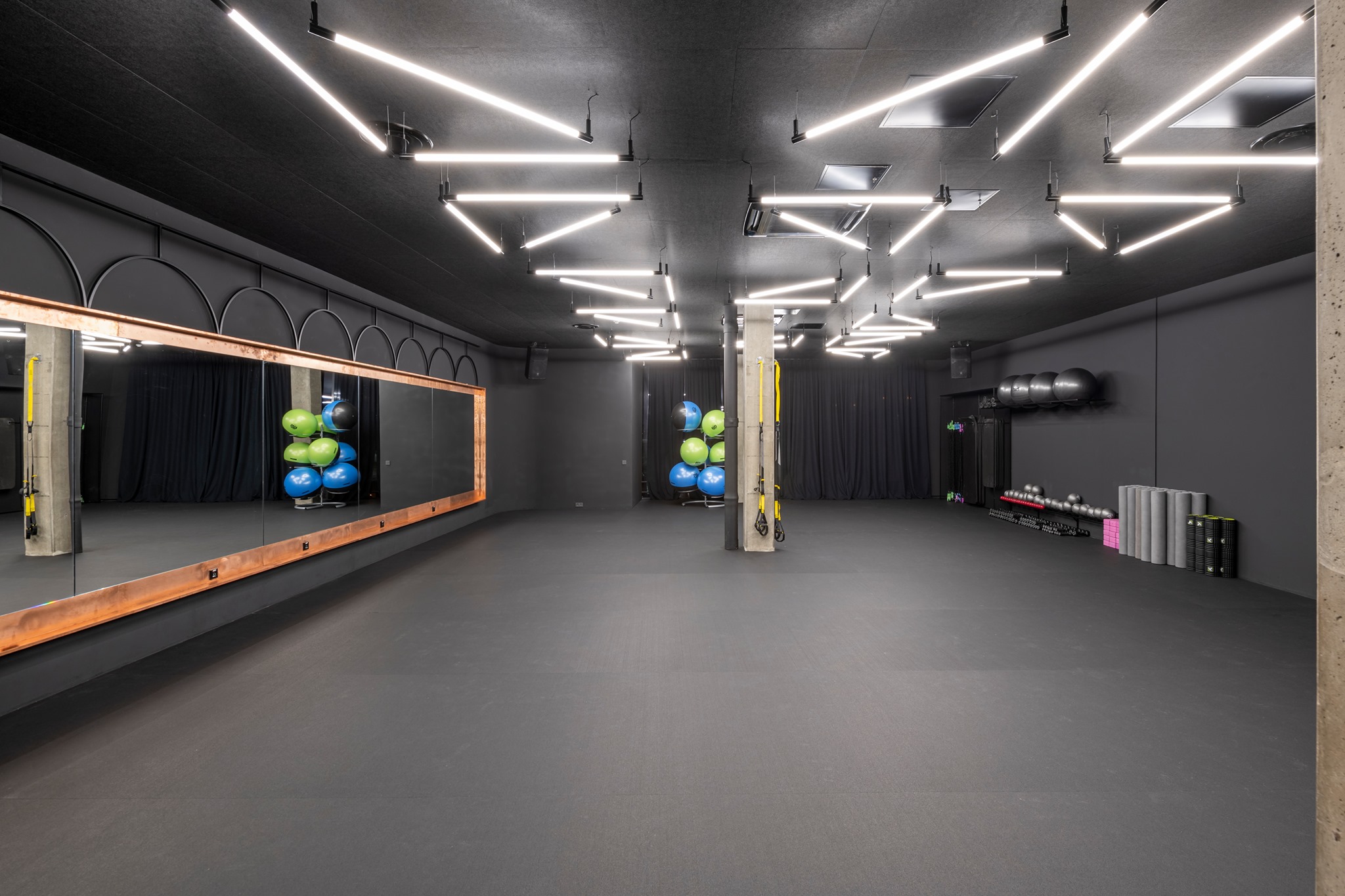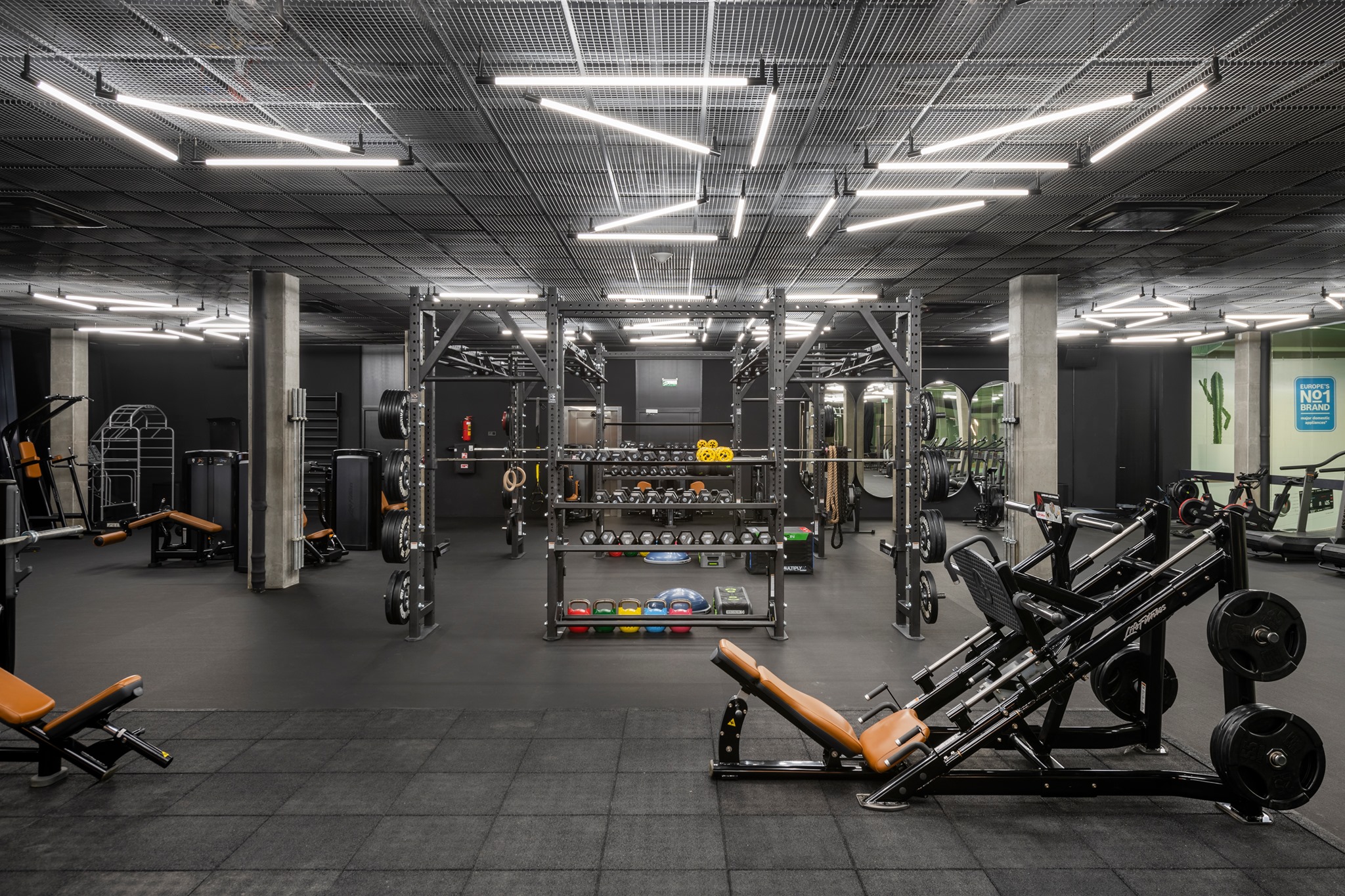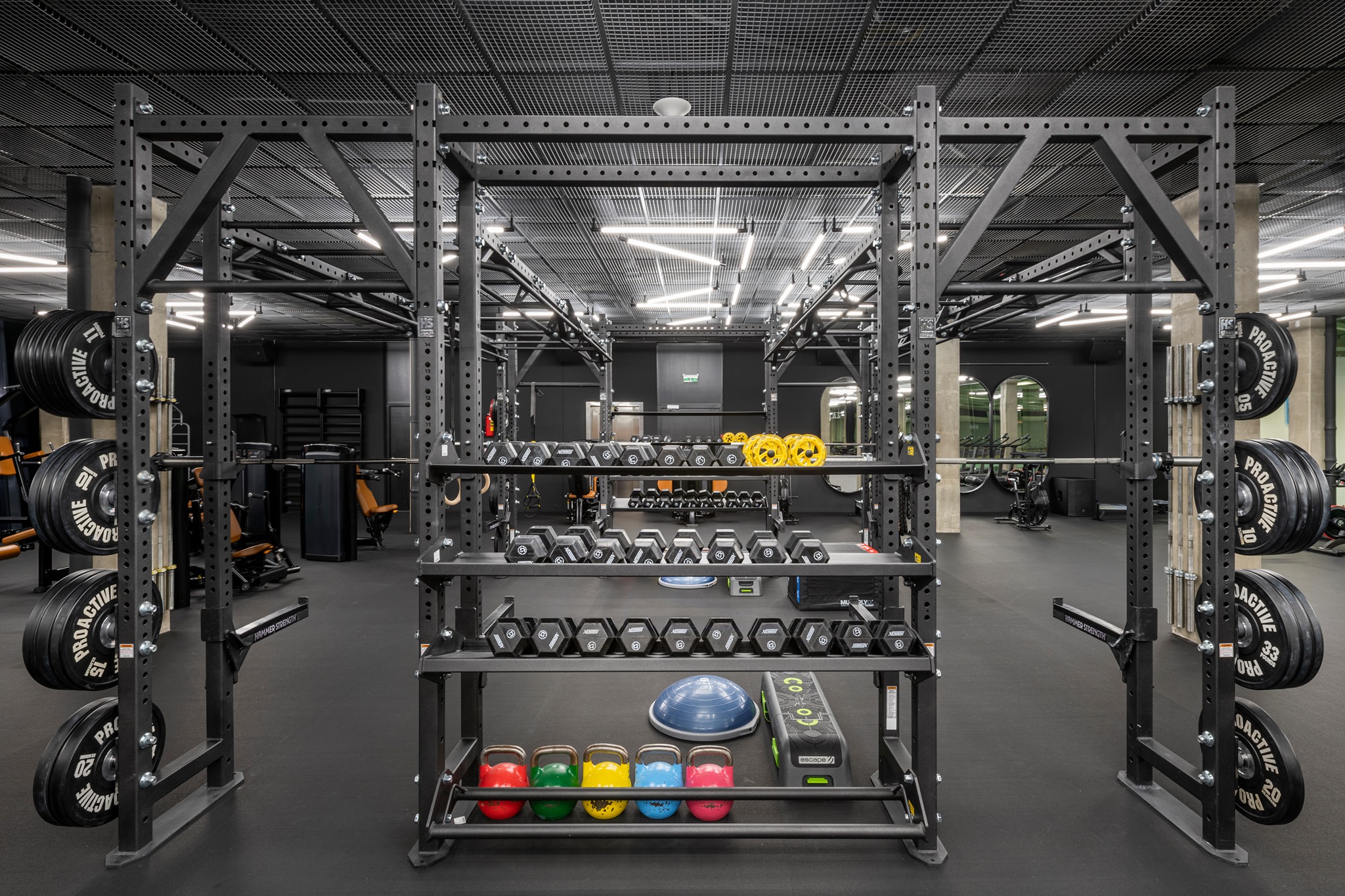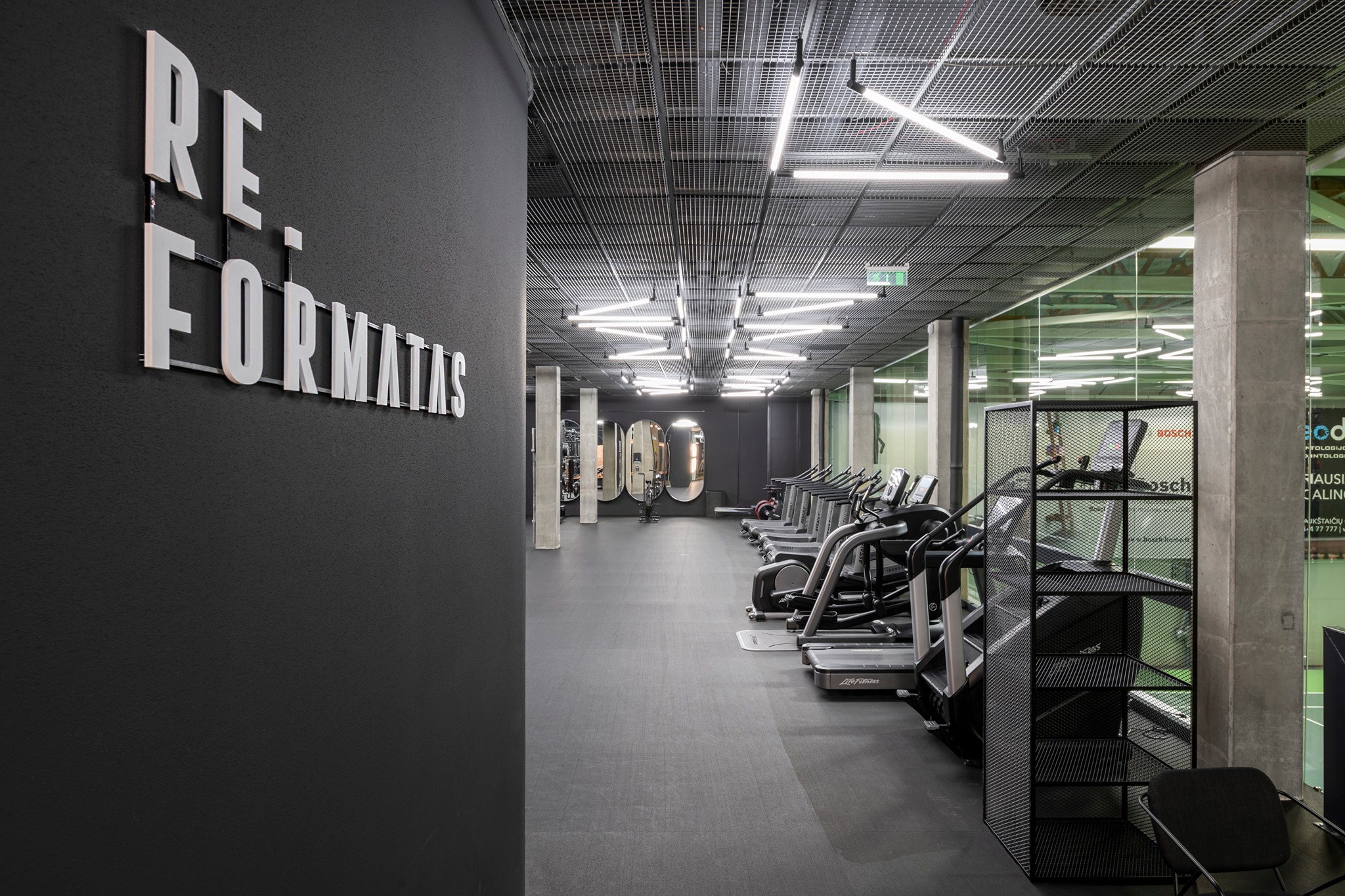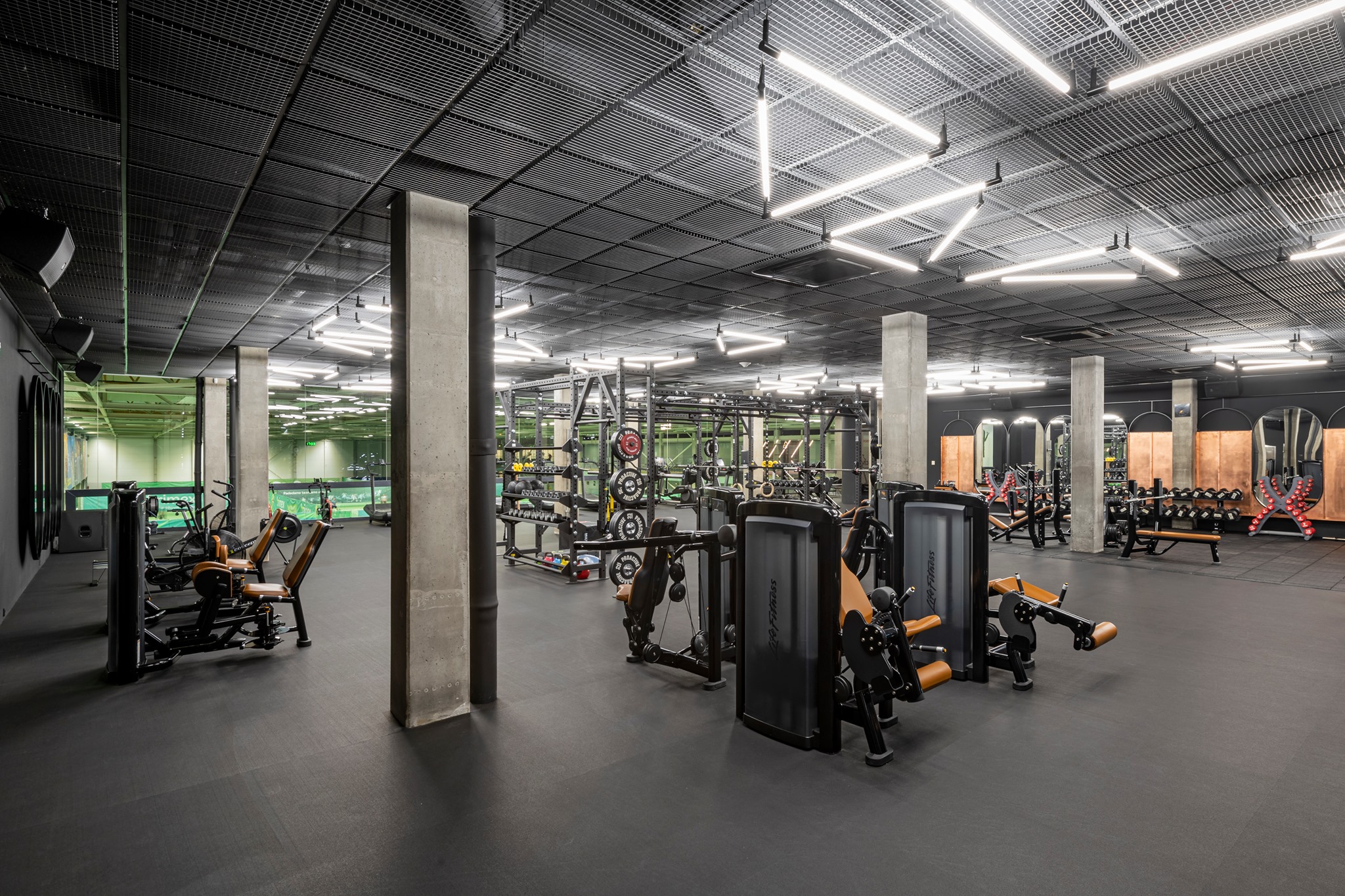 Golden Club (Tallinn, Estonia)