LIFESPAN C3I UPRIGHT BIKE
LifeSpan Fitness C3i Exercise bike for intensive home fitness with an LCD monitor, tablet holder for tablets and smartphones, a water bottle holder, built-in speakers, audio inputs for iPods and headphones and a height-adjustable saddle. The LifeSpan Bluetooth 4.0/ANT+ Heart Rate Monitor with chest strap is included. LifeSpan offers membership which means that You can upload your training data to cloud and see how fast You are making progress.
Why LIFESPAN C3I UPRIGHT BIKE?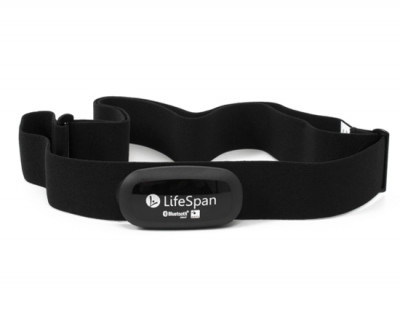 Goal oriented training
Your C3i Upright Bike comes with a free heart rate monitor, the LifeSpan Bluetooth 4.0/ANT+. You can use this heart rate monitor with chest strap to accurately measure your heart rate during while you're training for a goal-oriented workout. The heart rate monitor is waterproof and compatible with the LifeSpan Fitness equipment.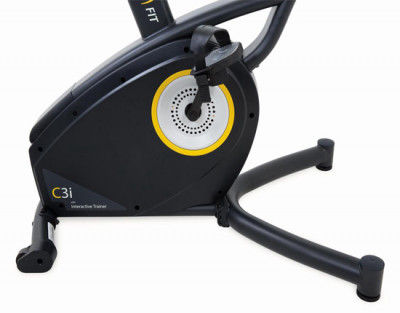 Sturdy and stabile hometrainer
Looking for a strong and sturdy bike. Look no further. The C3i Upright Bike weighs a stunning 94 kg and can accomodate users weighing up to no less than 181 kg. The bike has a sturdy frame and heavy legs so it keeps standing stable no matter how hard you pedal.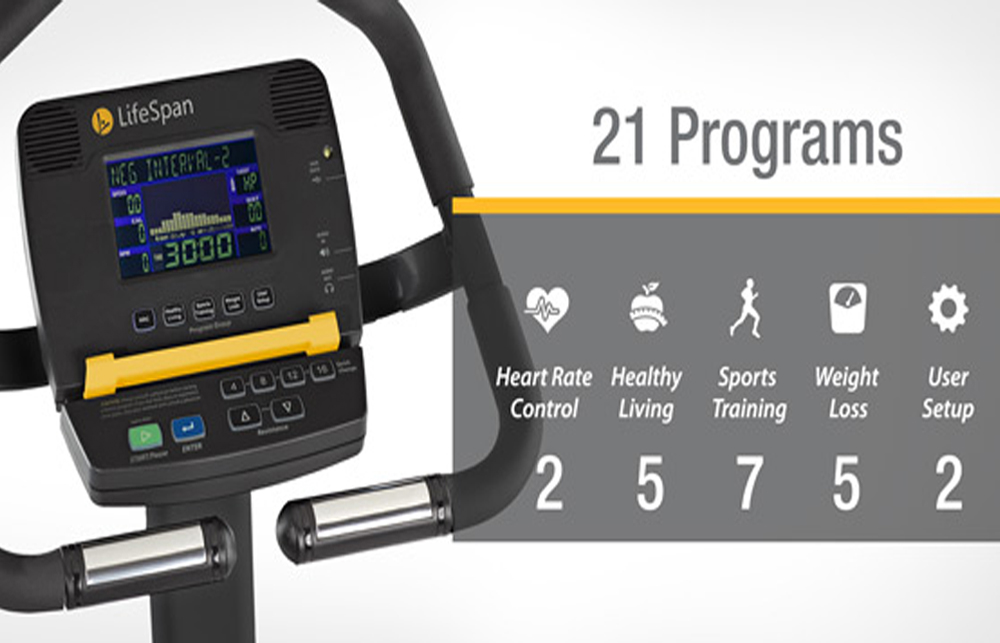 Exercise bike for home fitness with 21 challenging training programs
Get in perfect shape with the Upright Bike Hometrainer C3i. The 21 varied and challenging training programs, put together by renowned physiologists, will help you to achieve all your training goals, no matter how daring. The exercise bike is equipped with two heart rate control programs, the Interval Heart Rate and the Constant Heart Rate. In addition to these training programs, you can achieve even more training goals, such as losing weight with one out of the five weight-loss programs, working on your health with one out of the five 'Healthy Living 'Training programs and improve your physical fitness with one of the seven sports training programs. Would you rather set your own terms of training? Then you can simply put together your own training schedule using one out of two manual user programs.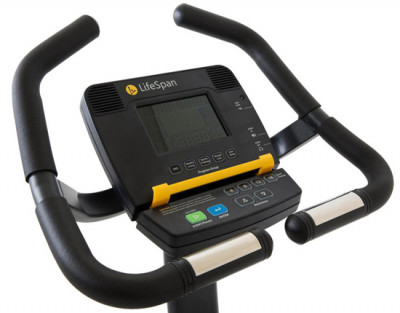 Media-holder and built-in speakers to keep you entertained
You won't get bored for a moment with the C3i. The exercise bike has a media-holder to place your tablet or smartphone. Besides keeping track of your training results you can entertain yourself on the internet, by watching a movie, with your favorite series, by putting on exciting music or by reading a good book. You can use the built-in speakers to connect your iPod or headphones to the exercise bike to train with your favorite beats. The C31 Upright Bike is the best hometrainer if your goal is to get fit by long and intensive cardio endurance training.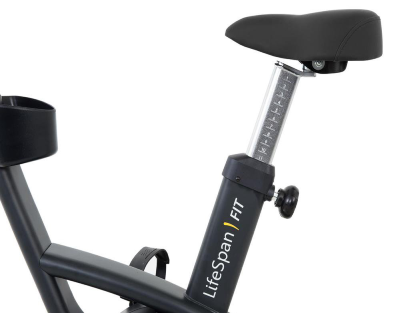 Maximum comfort during your training
Intensive and long-term training should be fun and comfortable. The C3i has got that covered with its thick and cushioned seat. The seat has a 19-height adjustment range from 76 up to 104 cm, measuring from the top of the seat to the fully extended pedal, allowing users measuring between 152 and 203 cm to train safely and comfortably. While training on this exercise bike you put your abs, gluteal muscles and varied muscles in your legs to work and built up your stamina, so go for it.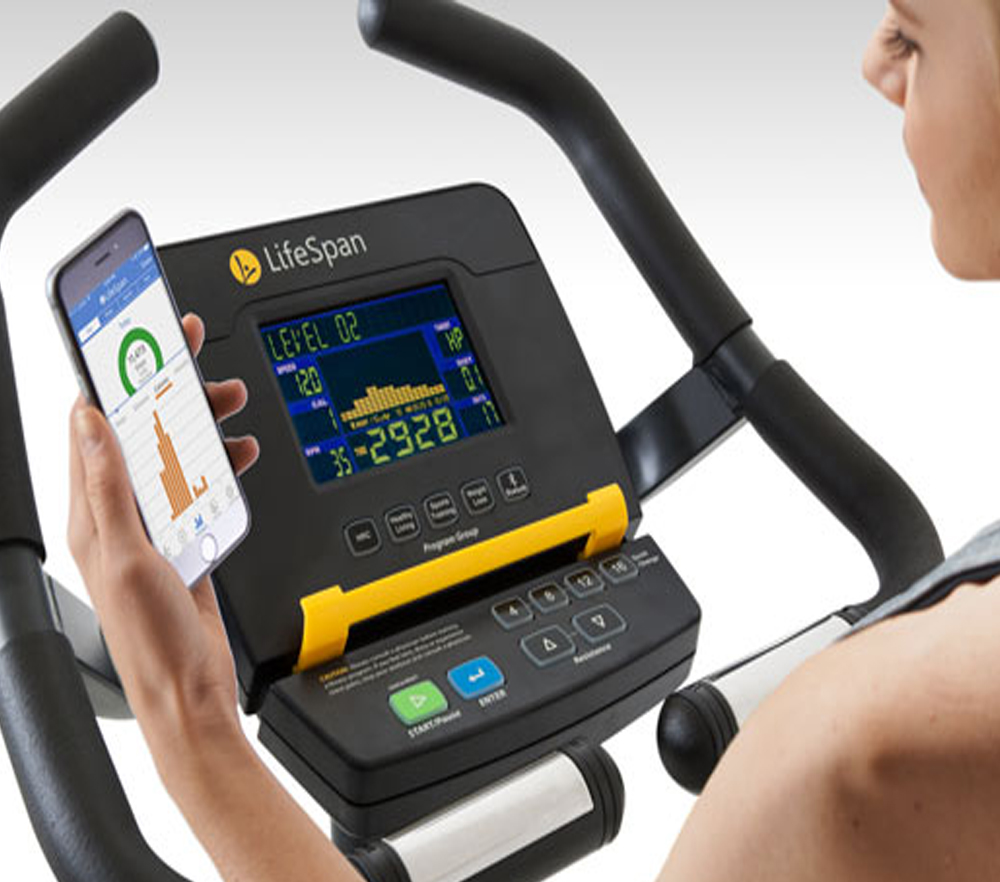 Free Lifespan Club membership for an overview of your training data on your desktop or smartphone
Another reason to buy the C3i Upright Bike Hometrainer is the free LifeSpan Club membership that comes with it. With this membership you can save your training results in the Cloud and view them on your desktop or smartphone. With the included USB data port you can save and store your training results, namely the rotations per minute (RPM), distance, calories, workout time, heart rate, speed, resistance level and watts and upload this data to your LifeSpan account when you're done training. You can use your desktop or the LifeSpan Fitness app (available at the Google Play store) to log in to your LifeSpan account and view your training results. Either way you'll always have your workout results at hand.