Theragun Wave Roller
The Wave Roller combines powerful vibration therapy and an innovative wave texture to deliver the most powerful, efficient full-body foam rolling experience. This Bluetooth® enabled vibrating foam roller allows you to connect to the Therabody app for personalized recovery routines, releasing tension and increasing mobility where you need it most.
In the box:
Wave Roller;
Protective carrying pouch (not pictured);
Power adapter.
Why Theragun Wave Roller ?

High-density foam for noise dampening
Smart device with Bluetooth® connectivity
3-hour battery life for sustained use
5 customizable vibration frequencies
Hypo-allergenic surface
30 cm for Full Body Support
Wave Roller Features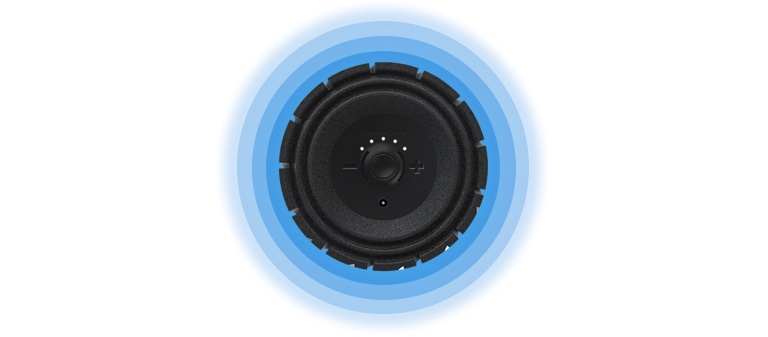 5 customized vibration settings
Featuring 5 powerful vibration frequencies, which can be adjusted to your comfort level to help release soreness, reduce tension, increase range of motion, and improve movement.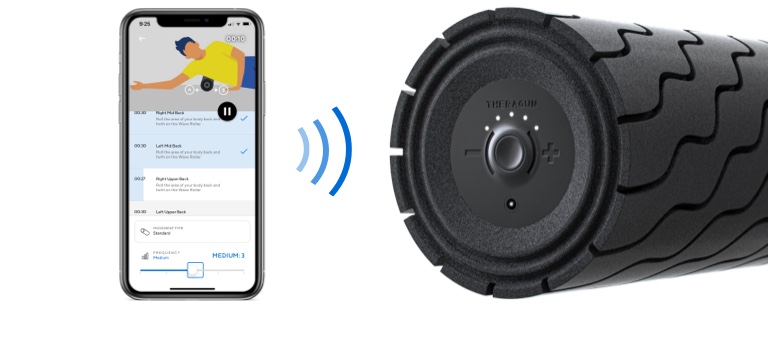 Smart connectivity
Connects to the Therabody app via Bluetooth® for total control of your rolling experience. Adjust vibration intensity and discover guided rolling recovery routines specifically tailored to your needs.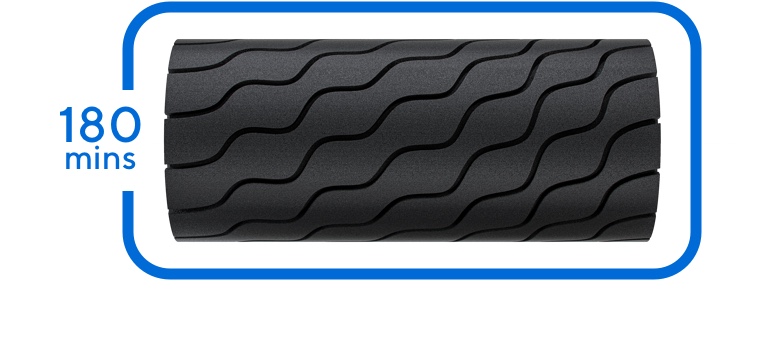 Innovative wave texture
Muscle work is all about applying varied angles of pressure to an area in need. The Wave Roller's innovative wave texture adds an additional dimension of pressure to the muscle, with superior traction control.
High performance materials
Rigorously tested to the highest standards of quality and durability, the Wave Roller provides full-body support while withstanding constant use. 12 inches of high-density PU foam is specially equipped to dampen sound for a quiet yet powerful experience.
Roll out the tension for a more impactful workout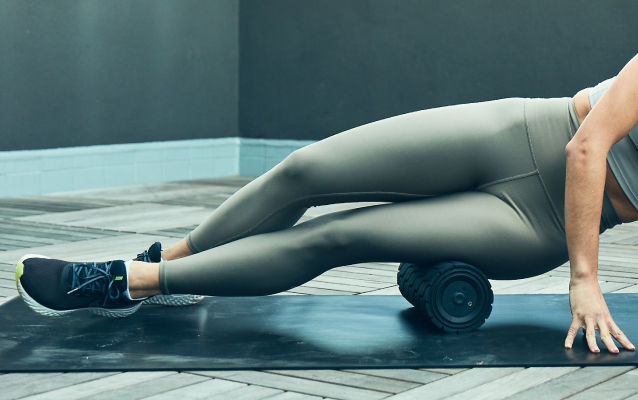 Large muscle groups
Wave Roller maximizes contact with the body, making it an extremely efficient option to roll out large muscle groups like the hamstrings, quads, and back.
Full-body recovery
The Wave Roller maximizes surface area to allow for a complete full-body roll, ideal for those who want to increase tension release and recovery more generally across the body.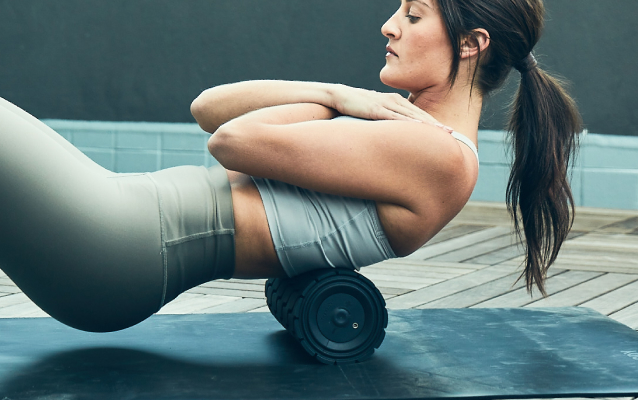 Hips and upper back
Wave Roller's asymmetrical, wave-shaped grooves provide the texture and traction needed to apply optimal pressure across areas of the body with varying surface areas, like the hip and upper back.