TRX®SWEAT System
TRX®SWEAT System is made to advance your endurance, flexibility and muscles form at the same time. If you have worked already with suspension systems, then this is the best for you! Designed for pros, but built for everyone, perfect for all body trainings. Train with any level of intensity using simple bodyweight and movement-based workouts on adjustable foot cradles to reach your fullest potential. Easy to setup, easy to use, easy to clean, and even easy to pack lightly to take with you anywhere, anytime. If you want to burn fat, build muscle, develop a strong core and increase mobility the TRX SWEAT System is the next tool to put in your fitness bag, whether you're just starting your fitness journey or trying to take your workouts to the next level. With reinforced webbing, soft foam handles for comfort, adjustable foot cradles, TRX SWEAT SYSTEM enables you to personalize your training to burn, blast, and build your way toward your goals, whether at home, work, while traveling, or outdoors and on-the-go…in as little as 15 minutes!
Body benefits: Burns Fat, Builds Lean Muscle, Boosts Cardio, Improves Flexibility.
Trained muscle groups: Upper Body, Lower Body, Core, Total Body.
In the box:
TRX® SWEAT System
Workout poster;
TRX® Suspension Anchor™
TRX® Door Anchor™
Mesh carry bag
Why TRX® Suspension Trainers?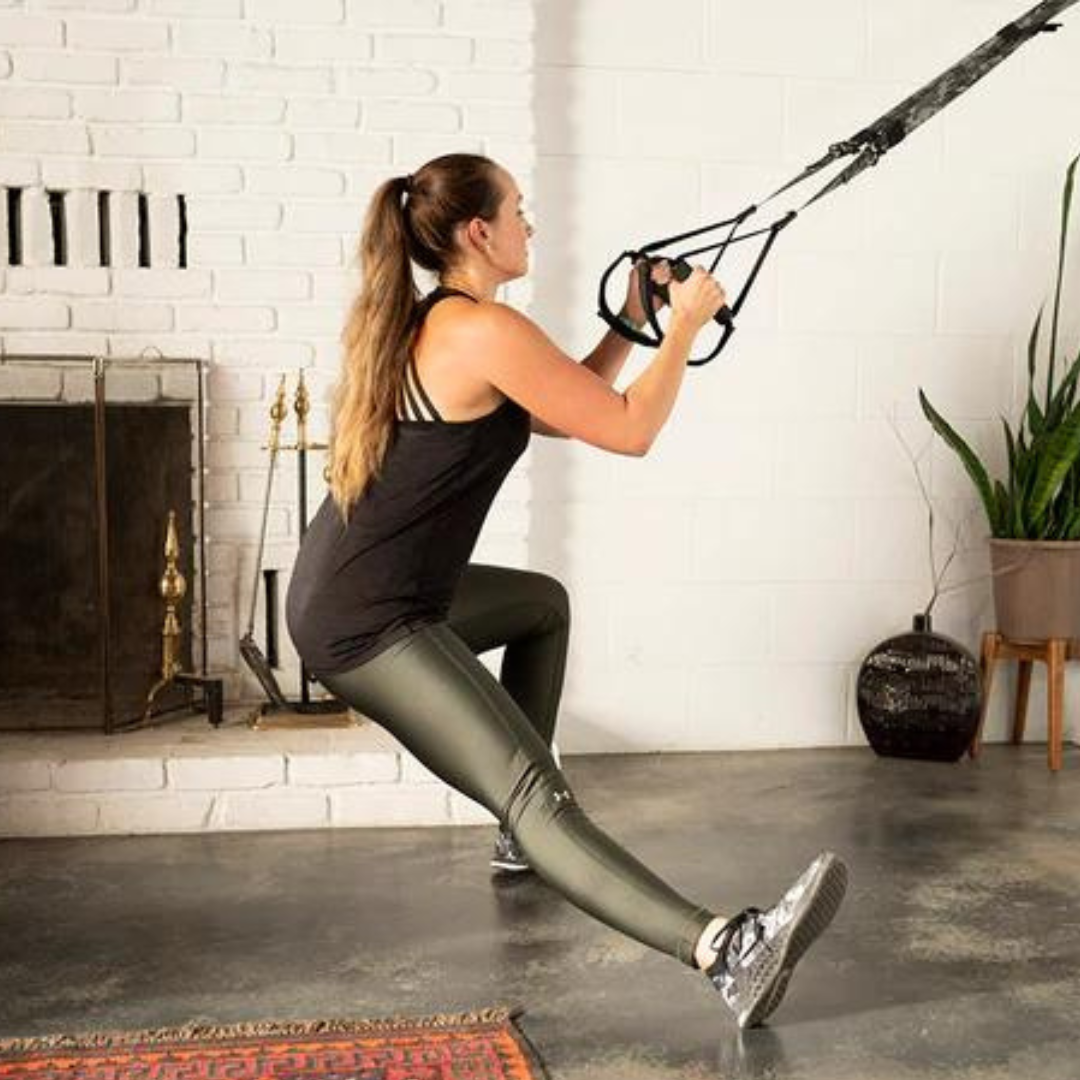 DEVELOP WHERE IT COUNTS
Whatever your passion, TRX has a Suspension Trainer™ to help you do it better. Improve mobility, flexibility, strength, endurance, power, core strength, and heart health.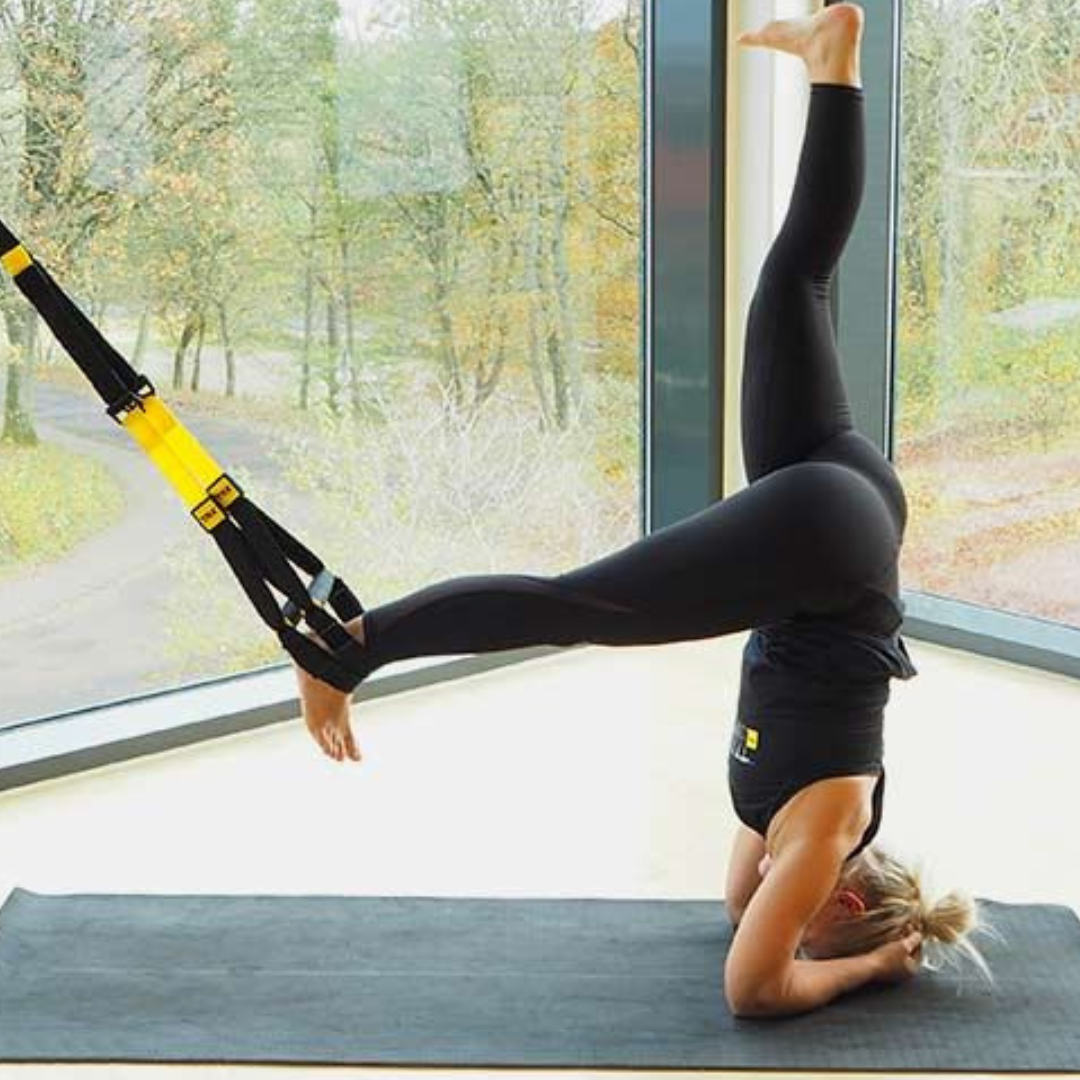 TRAIN YOUR WAY
Progress in your own way against your own goal. If it involves movement, Suspension Training® has the flexibility to advance you.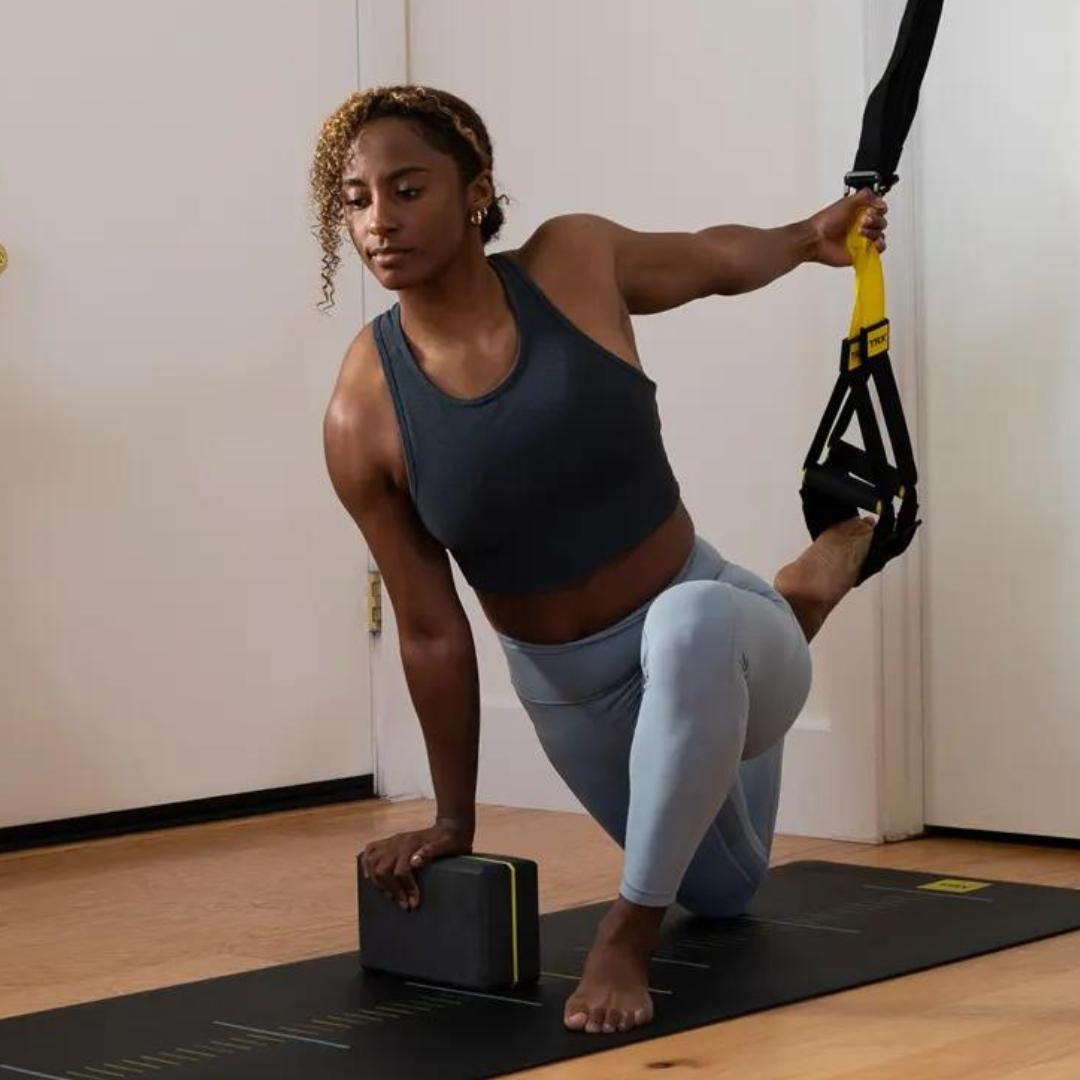 SIMPLE AND VERSATILE
Seven basic movements. That's all you need to know for a lifetime of personalized and challenging home workouts.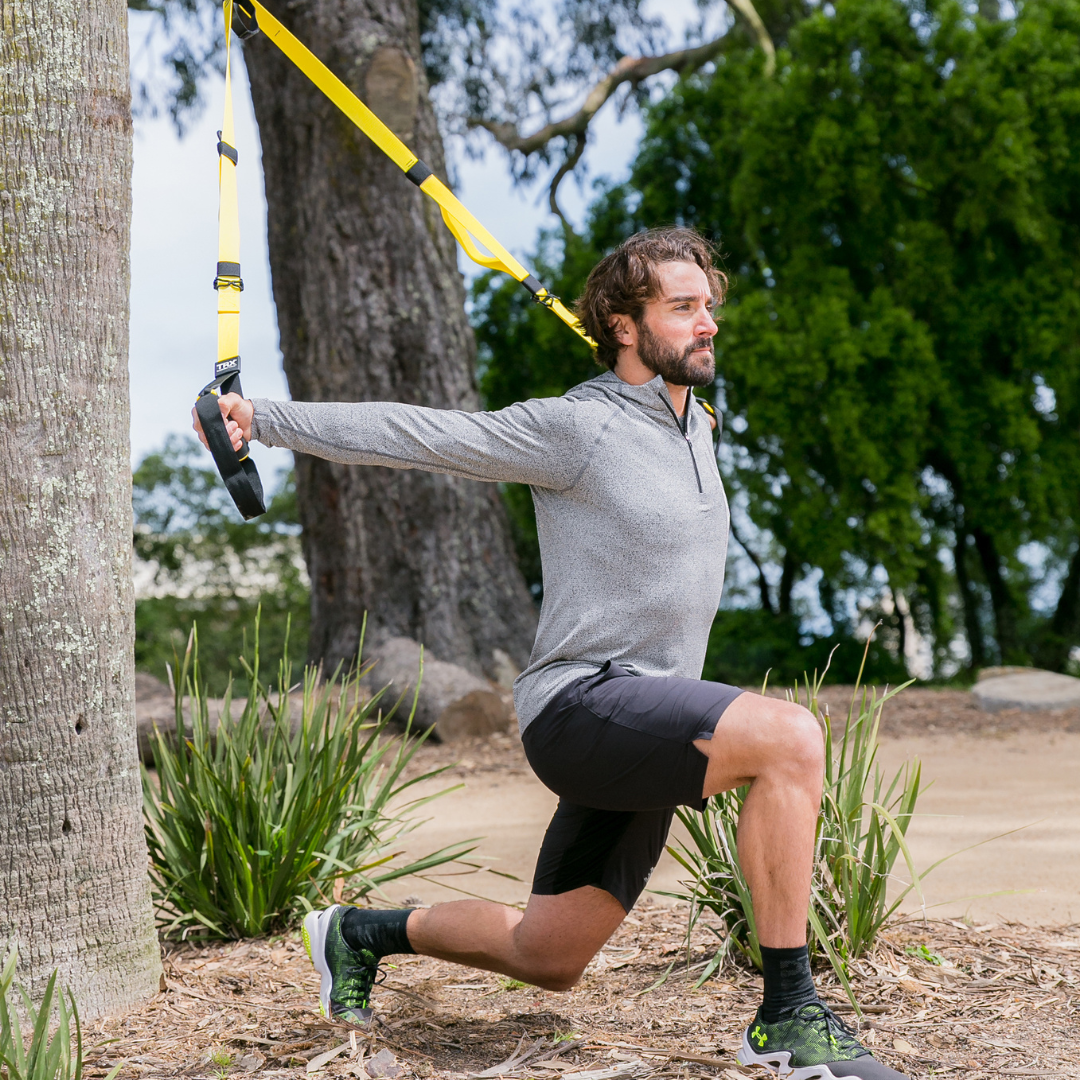 7 SIMPLE MOVEMENTS
TRX is rooted in 7 foundational movements: push, pull, plank, lunge, hinge, squat and rotate. By using TRX's 7 foundational movements, you'll be sure to reach that goal in no time and transform the way you look, feel and think!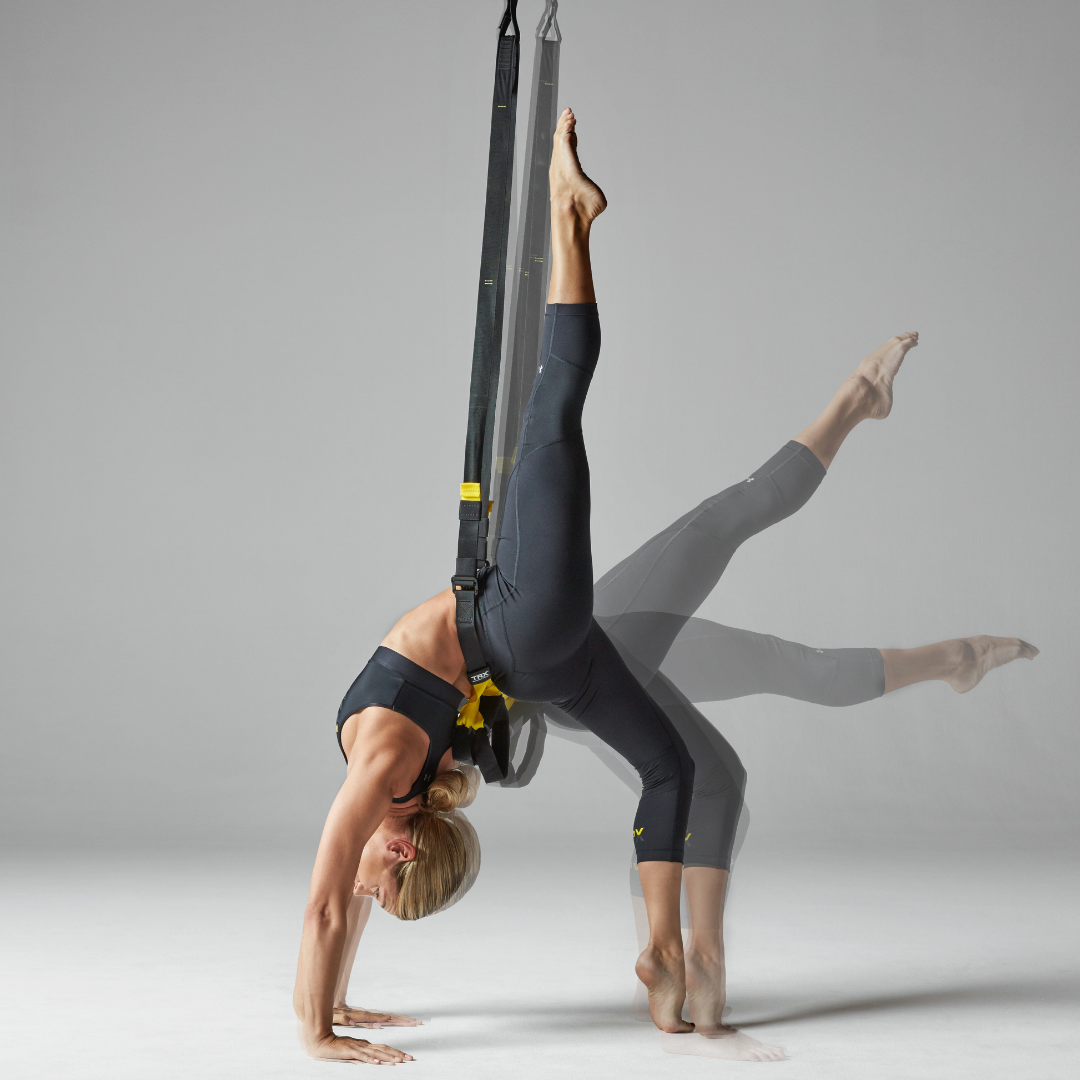 ONE PRODUCT. ENDLESS POSSIBILITIES
Scientifically validated and proven to activate more muscles, delivering more results in less time. Perfect for any age, any level, any goal.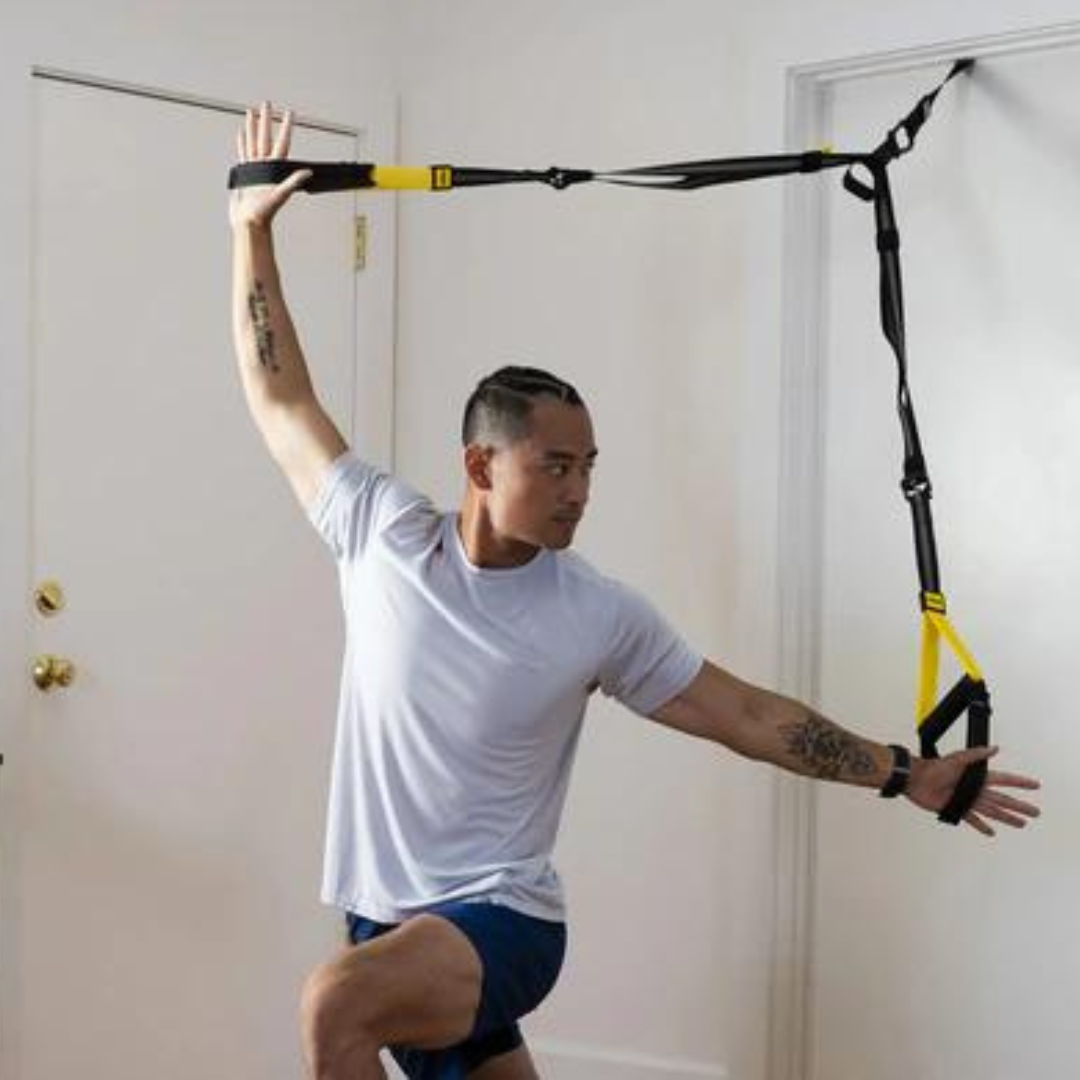 THE WORLD IS YOUR GYM
Our home gym equipment is made to easily go on the road with you. Each TRX Suspension Trainer™ comes with accessories for easy use almost anywhere—from a doorway to a park.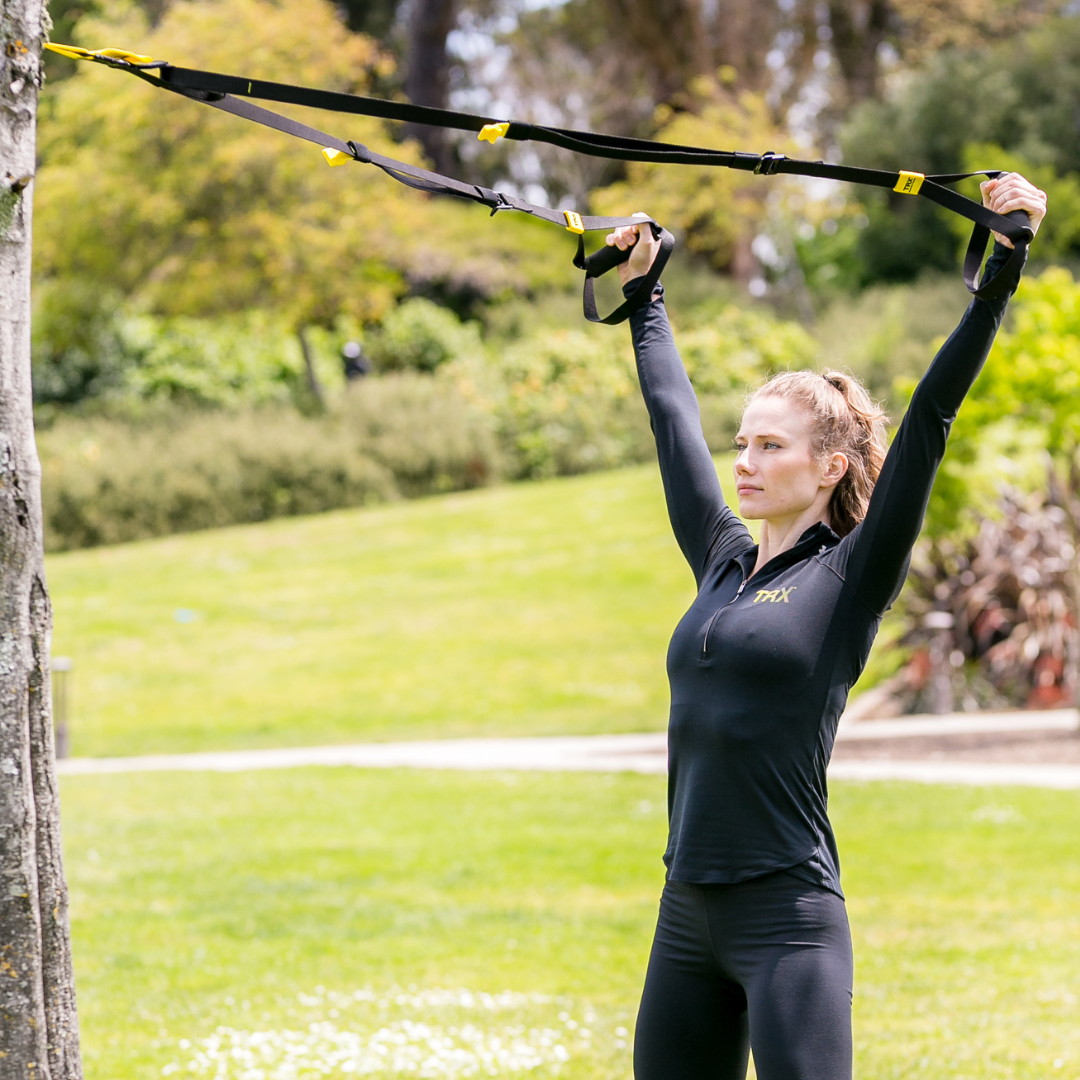 MAKE YOUR BODY YOUR MACHINE®
TRX Suspension Training makes gravity your resistance, so adjusting the level of difficulty is as easy as moving your hands or feet, and progression is limitless.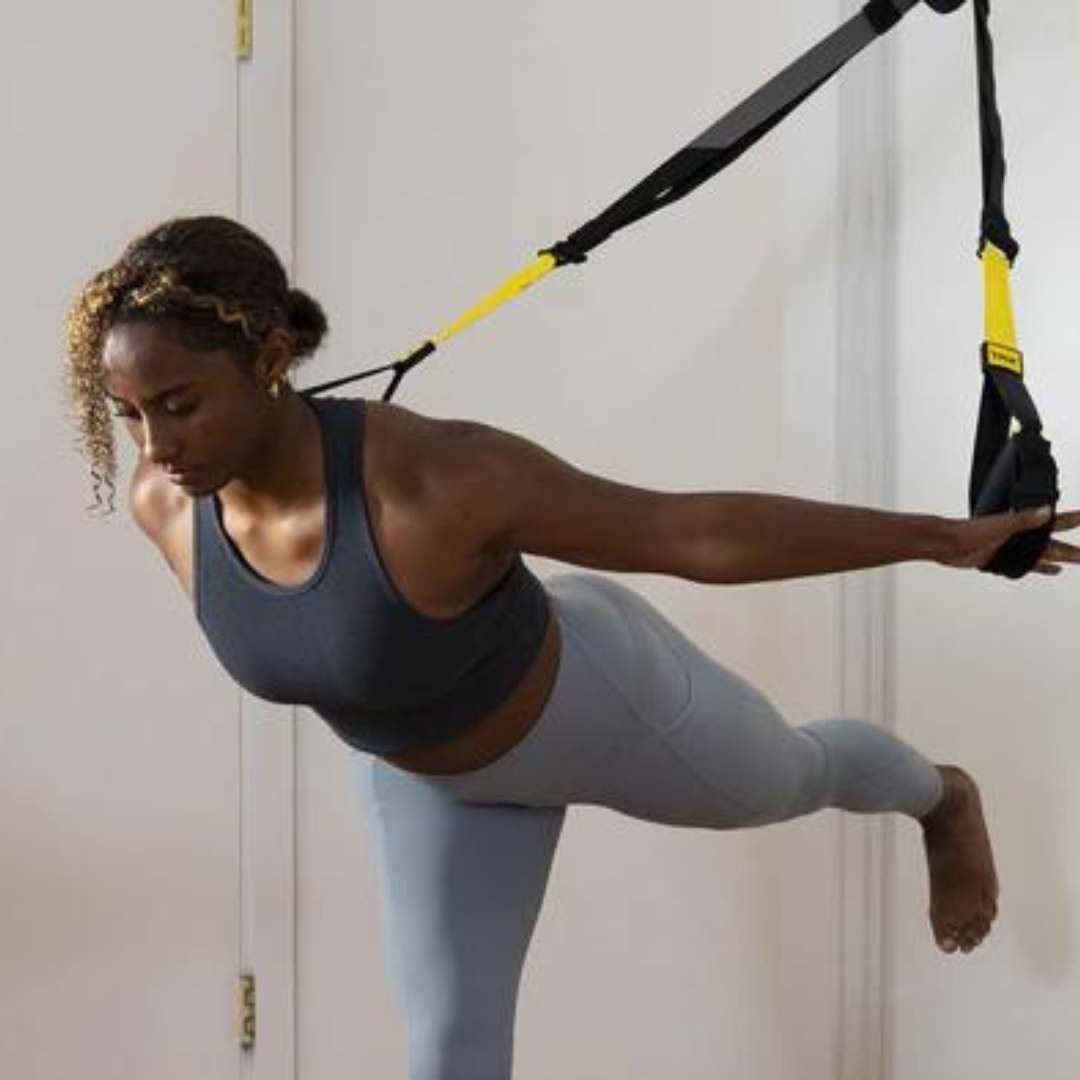 NO WORKOUT WASTED
Even while working arms or legs, Suspension Training® constantly challenges your core for a true total-body workout.
How to TRX®
HOW TO SET UP
Hanging your TRX Suspension Trainer™ directly overhead allows for an infinite number of body positions that will increase or decrease the training stimulus for any given exercise. If you don't have a horizontal anchor point, you can still hook your TRX Suspension Trainer to a vertical anchor point, such as a beam, pole, or tree trunk. *The Equalizer Loop on your TRX Suspension Trainer™ should hang 6 ft (1.8 m) off the ground, with the bottom of the foot cradles hanging approximately 3 in (8 cm) from the ground when fully lengthened.
HOW TO USE
Fast, fun, and effective, TRX Suspension Training® builds muscle, burns fat, increases flexibility, and improves endurance. These seven simple foundational movements will get you started on your fitness journey. With adjustments to the length of your straps or your body position, you'll open up an infinite number of exercises. Generally, the closer your center of gravity is to the floor—or the more directly under the anchor point you are—the harder the exercise will be.
HOW TO CLEAN
This product is machine washable in cold water. Place the unit in its mesh bag (included) or a pillowcase before washing to avoid tangled straps. Ensure foot cradles are secured to prevent damage to the nylon straps. Hang or air dry only.
TRX COMPARISON CHART