Anchoring system for TRX
The 9 meter Anchoring system is a commercial grade steel elevated structure that can be used with TRX Training and can support up to 18 Suspension Trainers, which means 18 people can workout at the same time. Ideal for group training, it can also support other hanging exercises and equipment including heavy bags, battling ropes, and Rip™ Trainers. Anchoring system provides the perfect anchoring solution for your TRX Training, hybrid workouts and medium group training needs. Combine this Anchoring system with the extensive programming and education offerings from TRX to help generate more non-dues revenue than ever before. Simply set up Anchoring system, attach your TRX product and start working out with your workout friends!
Why Element Fitness Anchoring system for TRX?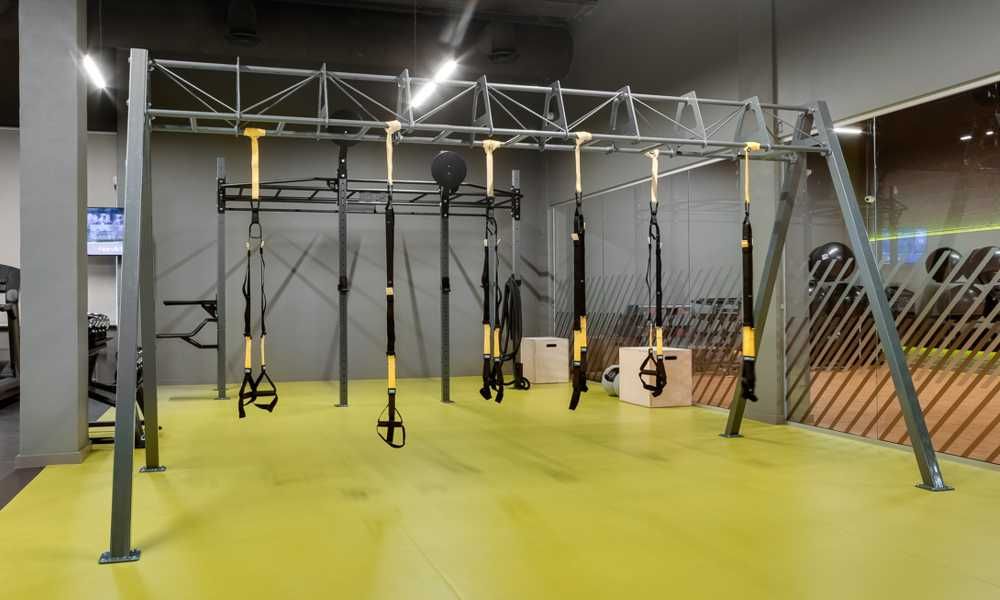 Even more, than you think
The concept of this complex allows creating training areas of the required length and effectively using the space. The suspension belt frame is durable and will serve safe and long. Like our other equipment, the suspension belt frame may perform other functions. The edges and crossing bars of the upper segments are made of pipes, which turn them into a set of pull-up bars and a monkey bar at the same time. This allows employing the complex for multi-functional training and implementing new trainer's ideas.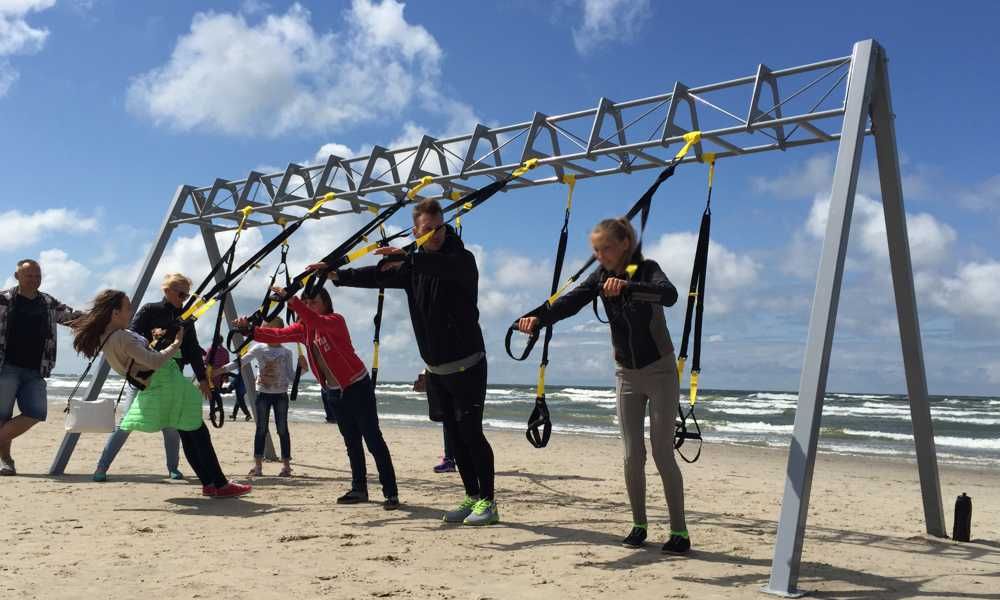 Always in the right place
Thanks to the segment structure, the field of application of Suspension Belt Frame is very wide. A small complex of 1-2 segments will fit for installation in small halls; longer structures (up to 9 m) will be perfect in large fitness clubs. Due to the complex's mobility, it may be also employed during mass events with a large number of participants.