POWERBLOCK SPORT EXP 2-23 KG, PAIR
Different kinds of weights combined in one compact set - this is what you get choosing PowerBlock dumbbells. With these dumbbells, it is easier to adjust the weight.
Thanks to the patented selector pin, you can change 9 pairs of dumbbells at the same time, which does not take up any extra space in the training area. The idea is the same as you do at the fitness centre - you can adjust the weight by simply moving the pin.
This advanced set of dumbbells is perfect for athletes and trainers who want to make their training room more efficient.
MORE ABOUT POWERBLOCK SPORT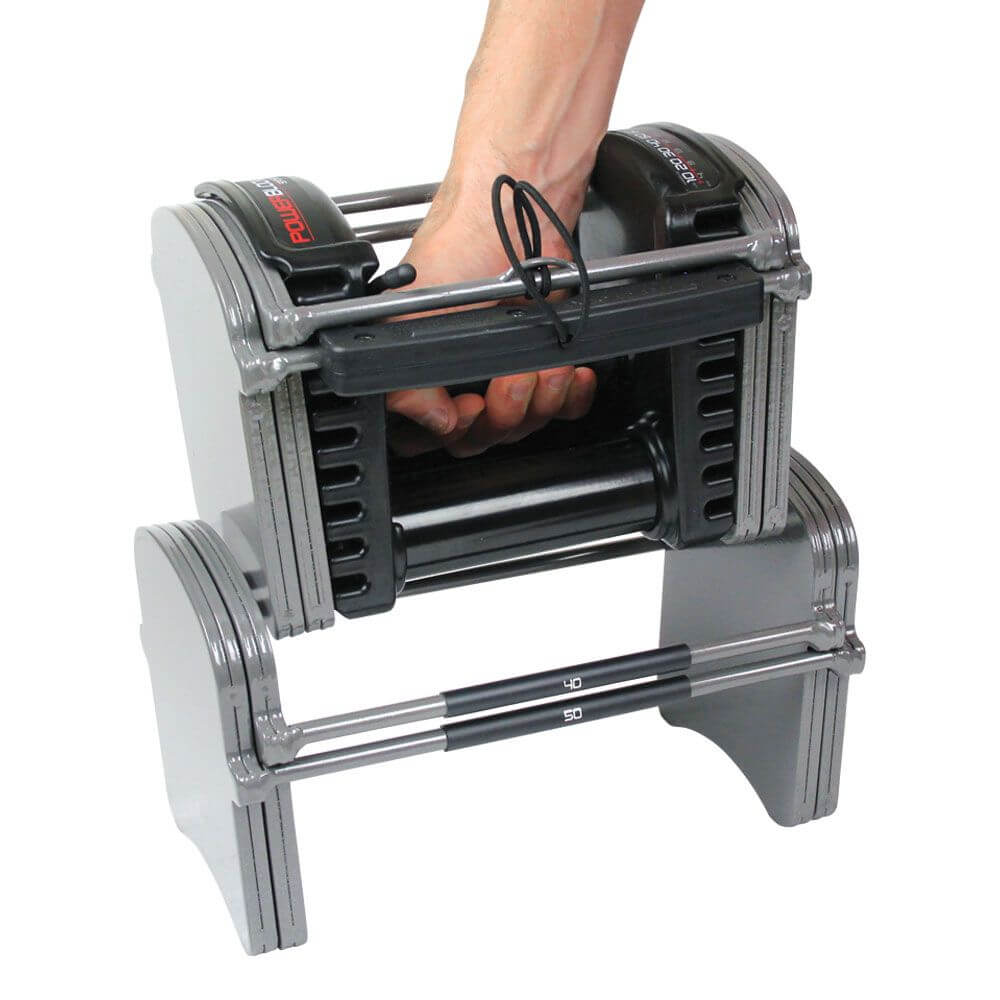 FEATURES
Stage 1 is the basic set that goes from 2 to 23 kg with weight increments of 1,134 kg.
Every dumbbell has the dimension of:
lenght: 30,4 cm
width: 16,5 cm
height: 16,5 cm
* The pin has a tested maximum load of 227 kg.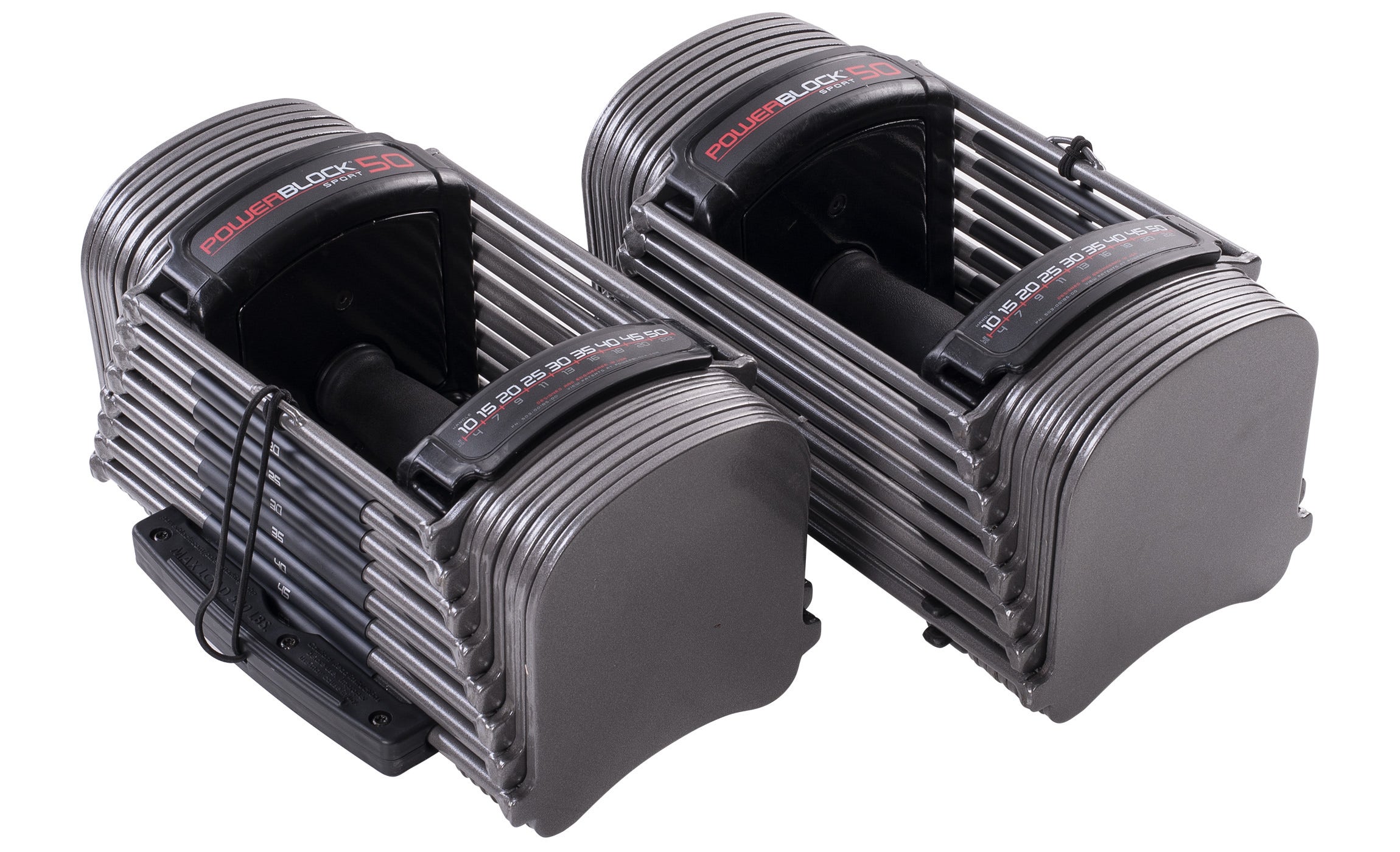 HOW DOES IT WORK?

1) Remove two chrome ballasts inside of the interior tubes.
2) To remove the inner weights, lower the handle backwards so that the weights do not come out.
3) Remove the internal weights and insert them on their supports.
4) Lower the handle back into the weight stack to close the lever or manually proceed.
5) To add the weights to the handle again, reverse the process.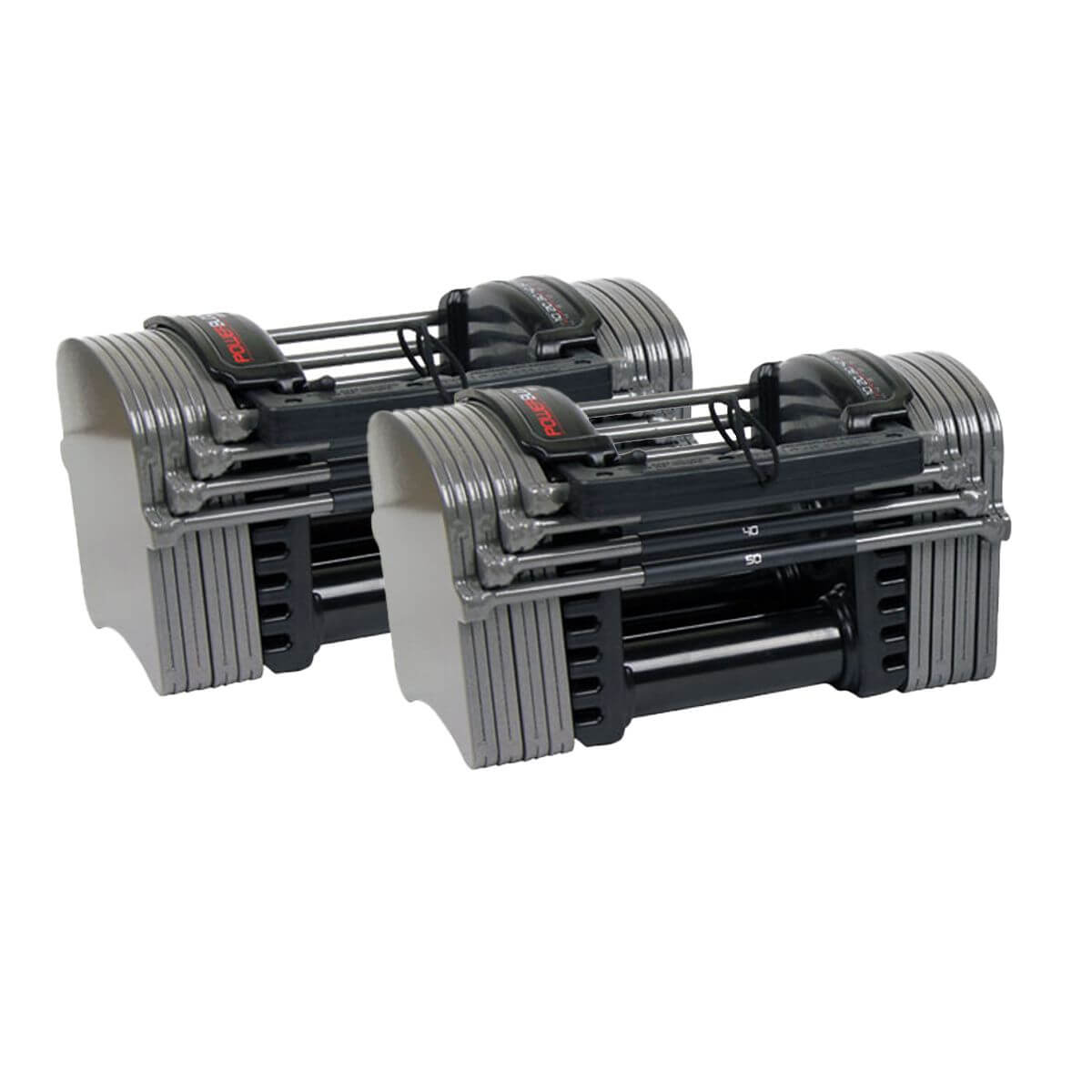 BENEFITS
Simple and ergonomic design.
Comfortable and well balanced design.
Efficient handling of space.
Save money in purchase than a set of separate dumbbells.
Suitable for every hand size.